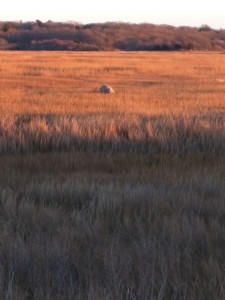 Before talking about the dark side of all of this I want to talk about one other aspect of the relationship. This is the money that the prosecutors and others allege Connolly was being paid by Whitey. Connolly has adamantly denied he was taking money from him.
Whitey's lawyer Carney during the trial announced that Connolly had taken hundreds of thousands of dollars from Whitey. I don't buy what Carney said. Whitey was according to those who knew him in love with money. As a prosecutor of bookies over the years I knew that the worst thing I could do to them was impose fines. That would come out of the pockets of the leaders, in this case Whitey.
Whitey was not about to pay for something he could get without paying for it. He had no need to pay Connolly. Connolly had freely volunteered to help Whitey.
Why then did Whitey turn on his friend Connolly and let his attorney make those allegations? He was angry at Connolly. He had no idea Connolly had set up a file on him making him into an informant. That was his way of getting back at him. The only way he had for what he felt was a great betrayal.
The documentary had a recording of Whitey's response to Jay Carney's question to him about his reaction when he first saw Connolly had an informant file on him. Whitey said: "I was shocked. I was angry. I couldn't believe it. I considered it the worst betrayal that ever ever happened to me in my life. I couldn't believe that anyone could even dream of such a thing.I never knew it existed."
Carney asked him if he recognized anything in it. Whitey answered: "No. I asked the questions. I got the answers. I was the guy directing him. He didn't direct me." Whitey said he gave them information on wiretaps, surveillances, search warrants, or indictments so guys could make a run. They were giving him the information "for money, money is the common denominator, it's a way of doing business, it happens all the time, it will never stop." He said "everybody I knew I took care of at Christmas time; I put money in envelopes" for his contacts on the Boston Police, the State Police, the ATF, and the FBI." He said it was always cash. Paid 25,000 or 50,000 in cash,
The problem with his talk about cash is Weeks who helped him stuff the envelopes testified that the largest amount he gave out was $5,000. He also said he dealt not only in cash but in items such as clocks. FBI agent Gianturco would talk about getting a clock or some other item from him.
When listening to Whitey you have to keep in mind also what Weeks said: "I've been lying my whole life. I'm a criminal." Martorano would say the same thing because when he was on the lam he had to lie. I'd place little stock in Whitey's suggestions to his generosity. I place a lot more in his feeling that Connolly committed the worst betrayal of him that ever happened in his life with the opening of an informant file on him.
But as I mentioned there is a dark side to all of this. It comes from recognizing that the FBI agents in command positions in the Boston office recognized that Whitey was not giving sufficient information that would justify him being kept and protected as a Top Echelon (TE) informant. This pointed to either Whitey was not producing as an informant or that perhaps he was not an informant at all. Had any of them looked closely at the matter they would have recognized that Whitey had no reason t be an informant in the first place.
Connolly though was desperate to keep the file open on his so that he could maintain his relationship with him. It also made it easier for him to have connections with his real TE informant Steve Flemmi. Losing him as an informant would put a big crimp in Connolly's status and freedom as an agent. You would think that in the face of skepticism from his bosses Connolly would not have been able to keep Whitey open as an informant.
How was it possible that this brick agent whose job was only to handle informants was wielding so much power in the Boston FBI office that he could keep a man known to be a leader of a criminal group open as an informant even thought the man was providing him with little information. It is going over onto the dark side that the explanation can be found.