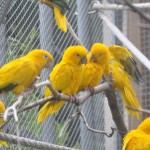 As to the women Whitey gets a tie with no decision on Debbie Davis and convicted on Deborah Hussey.  All of the early murders where Martorano had him in the crash car were not proved.  Weeks's  testimony bore heavily in the jury's findings.
All the later murders were proved with the exception of Leonard and the lesser charges in the RICO indictment will probably be proven.
So Whitey was proven to have been involved in 11 murders. Probably a little underestimating how many he did.
Prosecutors won't be delighted but will be happy they at least got the Hussey conviction.
Defense counsel got him off murders they didn't emphasize, held him off from being convicted in Davis, but they had little success in getting him off on Deborah Hussey.
Jury did an outstanding job considering the evidence and coming in as close to a perfect verdict based on the evidence as one could expect.
Whitey will be sentenced in the fall so he'll get to linger at Plymouth House of Corrections for the next couple of months finishing up his memoirs.
Judge Casper did a fine job controlling the case and bringing it to a nice conclusion.
Whitey will be unhappy. He'll get a letter telling him he's no longer eligible for the Gangster Hall of Fame.  To think he came so close but women killers are automatically disqualified.
Bottom line, jury found guilty where there was corroboration and where none came they tossed it out. They did not hold it against Whitey that he was a big, bad gangster but treated each case according to the evidence.