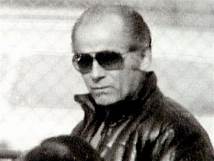 You have to understand certain things before deciding whether Whitey was an informant or not. One of those is the information that has come from convicted former FBI agent Robert Fitzpatrick. He was convicted of six counts of perjury based upon his testimony at the Whitey Bulger trial for the defense team. Two of his them were that he urged his superiors to drop Bulger as an informant and that Bugler personally told him he was not an informant.
Fitzpatrick  also wrote a book which had parts that mirrored some of his testimony. So perhaps what he said can be taken with a grain of salt but as we've seen throughout the Bulger saga the prosecutors offered one witness after another with sordid criminal backgrounds who we were supposed to believe. When it comes down to it I'd accept the word of a convicted FBI agent over any of them. But really, what you have to look for in making those decisions is corroboration.
Fitzpatrick in my opinion engaged in high hyperbole rather than perjury. There does not seem to be a red line where the former trips over into the latter. Much depends on the animus of a prosecutor.
Which reminds me of the story once told about Daisy Donohue, the father of Roger Donohue, both of whom were superior court judges. Walking to lunch in Dedham Square during a jury trial over which he presided one of the jurors approached Daisy. He said: "I think we heard some perjury in the courtroom this morning." Daisy smiled and  replied: "where else would you hear it?" Legend also has it that he liked to give out basketball scores type sentences to defendants. After sending one poor chap to a very lengthy stay in prison the defendant said, "judge, I can never do that much time." Daisy replied, "just try to do your best."
Now where was I? I was talking about Fitzpatrick's book. It is astounding for what I believe to be many inaccuracies in it. One small example. He writes that his interactions with Colonel John O'Donovan of the Massachusetts State Police (MSP) were "mostly on the phone" because MSP headquarters were in Framingham "often a messy drive from Boston" but he did see him at "the 1010 State Police building" and "I never recall seeing O'Donovan out of uniform." I truly wonder if he ever met him.
O'Donovan was head of the MSP detectives. His worked out of 1010 Commonwealth Avenue, Boston and not Framingham.  I had contact with pretty steadily over a dozen plus years. I never saw him in a uniform. Maybe there was another Colonel O'Donovan.
Almost every other page has misinterpretation of events. It's like he knew a little about something and then spun it to the end he wanted to buttress his conclusions. One thing is clear, he had great hostility to Whitey and, for some strange reason his brother Billy..
There are things, though, that happened behind the FBI walls that have the aura of truth. He tells how one agent, Jim Knotts, told him Agent Connolly was "stealing" information from his informant reports and attributing it to Whitey. At Whitey's trial other FBI agents testified suggesting the same thing.
Fitzpatrick said that Knotts told him, "if Connolly wasn't stealing or embellishing reports he was he was downright making them up." Knotts told him what Connolly attributed to information from Bulger as to who looted the Depositors Trust in Medford actually came from others . He said Connolly saying that Whitey's information saved two agents lives was a fiction because according to Knotts their lives were never in danger.
Fitzpatrick wrote that other agents Matt Cronin and Jim Crawford "lead agents in the case" against the Boston Mafia debunked the idea Connolly was promoting that Whitey had given information against the Mafia. "They'd never seen evidence of any such thing and firmly believed it didn't exist."  Hearing this Fitzpatrick arranged to meet with Whitey and before doing it he said "I reviewed his FBI in-house files and materials." Despite claims from Agent Connolly and his supervisor John Morris that Whitey had provided a great deal of evidence about the Mafia and drugs, Fitzpatrick wrote that it "was nowhere to be found in any of the files, just as Agents Knotts, Cronin and Crawford had told me."
HIs visit to Whitey occurred at Whitey's condo in Quincy in an evening in March. As described by Fitzpatrick It seemed like quite a circus, or better put two guys standing in a UCF octagon trying to verbalize who was tougher. Fitzpatrick had it that Whitey pulled the "tough guy act" because Fitzpatrick "hadn't earned his respect." He went on "I didn't have to earn anything from Bulger, though; he had to earn it from me." 
Talk about a gang that couldn't shoot straight, his intent is to see if Whitey is an informant after already deciding Whitey was providing no information of worth, he goes to Whitey's place rather than a neutral place, and there they engage in nothing more than a verbal arm wrestling contest. Fitzpatrick wrote he returned to the office where he wrote out a two page report noting Whitey's "lack of cooperation and lack of performance." That report somehow has disappeared.
Connolly taking information from other files and attributing it to Whitey was corroborated at Whitey's trial by defense lawyers questioning the government's witnesses in addition to the FBI agents. They showed exactly the same reports from Whitey's files as were in others. Jeremiah O'Sullivan the head of the Federal Organize Crime Task Force who bugged the Mafia offices and gained the evidence to convict the Angiulo gang said Whitey's information was not crucial to that operation. John Morris the FBI agent who supervised that electronic surveillance said that they had all the information to do the bug on Angiulo's headquarters without Whitey's information but he wanted to protect Whitey so he ordered the case agent to add his name to the affidavit.
If Connolly's making stuff up or stealing it to put in Whitey's informant file; if there is nothing of note that Fitzpatrick saw that Whitey provided; if stories of Whitey's doings are lies; if the idea as expressed in Black Mass that Whitey was recruited to inform on the Mafia is nonsense, how can it be said Whitey was an informant?  Was Whitey murdered because he was falsely portrayed?