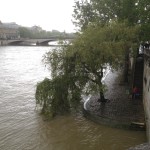 A  lot of you who have struggled along with me in this blog know at some point early on as we developed a better insight into matters when I tried to throw of the fetters that bound me to a certain way of thinking and approach the story of Whitey's life anew, going back to the earliest days.
Doing that I found much that we had been told by certain authors that was plainly untrue. These authors, and their minions in the press and Department of Justice, had bought into a story about Whitey that simply did not stand up to close scrutiny. I pointed this out as I proceeded to tell the life of Whitey based upon my background in some of these matters and from independent sources that I could find.
Writing it I came upon two truths I was pretty certain about: Flemmi was an informant of the FBI since the early 1960s up through the early 1990s; and the FBI's records as to who are informants do not truly reflect a person's status.
Morris confirmed the latter point today. He said people are not told they are informants, he knows of no case where an FBI agent ever took that "pink sheet:, the sheet that's on top of an informant's file and showed to an informant. I suggested in the past that there could be an informant file on all of us and we would not know it.
I pointed that out specifically with respect to the time in 1971 when FBI files showed FBI Agent Dennis Condon opened Whitey as an informant and closed him three months later as not being productive. I suggested without being sure that it was likely Whitey had no idea Condon did that. Now Morris confirmed that was most likely true.
Think of that a second. You can be listed on the FBI files as an informant and not know about it. You can be opened and closed on the files and not know about it. It's all on paper and has no relation to actual facts. Which makes it crystal clear why the FBI has a saying: "If it's not in writing it doesn't exist" because the corollary of that is "If it is in writing it exists." Therefore the FBI can make you an informant whether you are or not. Not only that it can put in your file 209 reports of information you passed on to them even if you never did.
The other thing I was certain of when going back through Whitey's life was that Flemmi was an informant for Paul Rico, Dennis Condon and then John Connolly without interruption from the Sixties. I went through what happened back then to show that this was so. Flemmi would admit to the court that he was an informant.
One thing I struggled with in writing his life's story was the question how did Whitey become an informant. Black Mass had the ludicrous story of Connolly meeting him at the beach and bringing him on board to help the FBI with the Mafia. I noted how little sense that made. He knew nothing about the Mafia. I also noted the authors skirted around the question how Whitey told Stevie Flemmi he as an informant.
Howie Carr was bright enough to know that didn't fit. He came up with a theory that Whitey became an informant because the FBI agents knew some day his brother would be a big shot and could get them jobs. He too blurs how one guy told the other.
I couldn't figure it out but since I assumed he was an informant. Yet within me I kept trying to envision a circumstance where one top hoodlum who was an informant would tell another top hoodlum that fact and on top of that convince the other to become and informant too. It just doesn't happen.
But there was his informant file and everyone knew he was an informant so assuming he was one was easy. Right now I don't remember how I worked it out but I was never comfortable with it.
I never entertained the idea he wasn't an informant. Never gave that possibility a thought. But if I did, as I am now doing, I can see that what I could never envision occurring might not have happened. It is easier to believe Whitey was not an informant than that he was , because it never made sense Flemmi telling Whitey he's been a rat since the Sixties and saying won't you be my partner in ratting out people
Everyone struggled with, well some just ignored it, the unlikely fact that the two leaders of a criminal gang would both be informants. We believed because the FBI had informant records on them it was true. We never thought it may not be true. But after listening to Brennan's cross-examination of Morris today where he has shown so much information in Whitey's informant file was almost identical to information that existed in previous files, then I'm left to wonder whether Whitey was an informant.
If he wasn't the consequences are enormous.