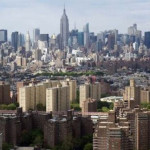 The defense had a chance to put in some of its evidence after the federals rested their case. We were privy to having seen as the prosecution case neared its end the defense announcing with the start of each new day that it had pared away another handful of individuals from its witness list that contained 78 individuals.
We were told it would take two days to put its case in. By the end of Wednesday, the defense had gone through 4 witnesses, all former FBI agents:Robert Fitzpatrick, Joseph L. Kelly, James Crawford and Fred Davis. On Thursday the first two witnesses were also FBI agents, Todd Richards and Matthew Cronin. Then came Steve Johnson of the Massachusetts state police and Heather Hoffman, a title examiner. On Friday we heard from Desi Sideropolous a long time FBI secretary, John Martorano, and Marion Hussey's whose prior testimony was read into evidence. Eleven witnesses, only 5 of whom were on the original list of 78.
What was accomplished? The last day, Friday, probably got Whitey a not proven win in the cases against the two women: Hussey's statements showed Flemmi lied about his involvement with her daughter Deborah – he actually hated her and had been abusing her much longer; and Martorano testimony that Flemmi told him he accidentally strangled her has to create reasonable doubt of Whitey being the one who murdered them. It also makes them wonder about the prosecution knowing that and having Flemmi testify otherwise.
Remember this is an all or nothing case. It is not about whether Whitey is guilty of some of the crimes and not the others. J.W. Carney in his opening told the jury Whitey was a big time gangster involved in drug dealing and gambling and conceded 95% of the counts. When you come down to it we've known all along that only two things mattered to Whitey – remember the Gangster Hall of Fame application – that he be acquitted of the women's murder and not be deemed an informant.
The prosecutors will consider it a big loss if they lose either of those murders, nevermind both. That is the only way they could justify giving Flemmi a deal by telling us Whitey is worse than he is. But if the jury finds it was Flemmi who murdered his girl friend and step-daughter that will be devastating to them. Had they not indicted for those murders, they may have saved the time and expense of the trial. The evidence from those two witnesses may play a great role in the jury's deliberation.
Defense counsel's attempt to show somehow the gangster witnesses changed their stories from the time they first told them to Lieutenant Steve Johnson to the time of trial fell flat because there were relatively minor changes and Johnson appeared as a highly ethical guy.
Heather Hoffman, the title examiner, provided evidence of little worth, but it was enjoyable seeing this slight built woman who seemed rather meek kicking Wyshak around the room so much that Whitey and the jurors showed through their smiles they were enjoying his beating.
The rest of the week was all FBI. We heard from the woman, Desi Sideropolous  who has been with the FBI over 60 years who for 50 of them has been the secretary to the SAC who I named Helen Gandy since she reminded me of J. Edgar Hoover's long time secretary. Hearing how long she had been there I wondered whether or not she told the SAC what to do rather than the other way around, and whether she is a source for headquarters to keep an eye on the SAC. It was clear her loyalty was to the Bureau rather than any of the 18 SACs who happen to pass through under her reign.
Gandy told how one SAC asked her to destroy a private memo filed by SAC Sarhatt after the Whitey case reared its ugly head. She did after being threatened with being fired. This served to show how our FBI is a pretty sleazy group willing to destroy evidence. Sort of shakes what little confidence you have left in them.
Carney made a big deal out that he received from the prosecution a copy of that report that left out the last paragraph that contained the SAC Sarhatt's conclusion that after interviewing Whitey he believed he should be closed out as an informant and targeted.
That, of course, went to the issue that will never be decided by this jury or any other which is: "was Whitey an informant?"  A corollary of that is "how bad was FBI Agent John Connolly?" which involves the sub-question, "if he was as bad as bad can be, why didn't the FBI do anything about him.?"
You do note that none of those questions have anything to do with the substantive charges against Whitey. It seems a far reach for me to think the jury will buy an argument that the FBI was corrupt, or two agents were corrupt and the others did nothing about it, and gave Whitey protection to commit crimes therefore since we can't punish the FBI then don't punish Whitey. Even if the jury were inclined to do that the prosecutors will remind the jurors, since they too delighted in taking punches at Connolly, that Connolly is doing 40 years for his involvement with Whitey. If Whitey will get a break it will be because the prosecutors climbed in bed with such horrid witnesses and treated the jurors like they are retarded by constantly asking the question on re-cross: "and who was Flemmi's (or Martorano's or Week's) partner," as if the jurors didn't know.