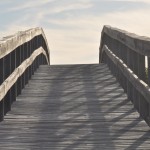 I can't say it was a good week for the prosecutors. Not that it could have been when you are relying on a guy who murdered — I wish defense counsel had not said to Martorano the word "killed" rather than "murdered" — to make the case for the first group of murders and the ones surrounding Wheeler.  The problem with all of it is that the person who pulled the trigger on the machine guns or revolvers and actually doing the murders is the guy testifying and who is walking the street and publishing books and getting movie royalties while he brags about his murders.
I've told how I was moved by Dianne Sussman's testimony. I saw the horror of these murders and how they took away a young innocent man's life by turning his life into one of bed bound suffering. I think of what happen to him and I see John Martorano and Howie Winter at the end of the machine guns. I see the man who the prosecutor let out on the street as the one who delighted in doing these murders. How does that help the prosecutor's case; how does the testimony of all these people who have suffered because their parents or husbands were murdered by Martorano do anything but make one realize the injustice of the prosecutor's deal to get his testimony.
What do we have in this case, when you come down to the bottom line. You have a case in which there are nine major players. Eight have admitted committing or there is evidence to believe they have committed murders – these are John and James Martorano, Frank Salemme, Stevie Flemmi, Kevin Weeks, Pat Nee, Howie Winter and Whitey Bulger.  The ninth is FBI Agent John Connolly who has never shot a person but is serving time for murder.
All of the murderers except one apparently have some deal or are being protected by some deal made by murderers. We know that John Martorano, Frank Salemme, and Kevin Weeks have made deals with the government and are walking the street. Three more James Martorano, Pat Nee and Howie Winter the government has evidence they have committed murder. They are walking the street. The seventh Stevie Flemmi has made a deal for himself to spend life in prison in an easy setting to avoid the death penalty but has been able to keep half of the proceeds he gained from his murders and other criminal acts. There is a suspicion he has a side deal to get out after this case against the eighth murderer, Whitey Bulger, is over.
Don't think the federals don't make side deals with people who cooperate. Freddie Sperazza who murdered a half-dozen people got life without parole in Massachusetts in a case where he killed two young women. The federals used him to go after another person and took him into its custody. He is now back on the street. So there is no guarantee Stevie Flemmi won't walk
That leaves one person unaccounted for and that is the guy on trial, 83, soon to be 84, year old Whitey Bulger. To get him we have 6 murderers walking the street and one with a possible side deal. Which brings me back to the line of the week which was uttered by Ralph DiBona speaking of federal justice.
Ralph DMasi had a couple of months ago gotten out of jail after doing 21 years for planning a bank robbery and getting ready to do it. 21 years for a good attempt and he's testifying in a case where a guy with 20 murders got 12 years and a guy with five murders five years.
I paraphrase DiMasi but it went something like this: "federal justice, I'll tell you what it is, you have a guy who murdered 20 people walking the street and you have a kid commit one murder and they want him to get the chair. That's what dealing with the government does." Of course, the kid who kills one can't turn anyone in because he's probably not a real criminal; the guys with lots of murders like those mentioned above are real criminal and have plenty to offer.
More thoughts later.