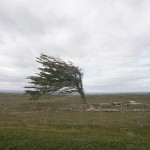 I can't say it was a good week for the prosecutors. (I know I said that before.) Last week I wrote the case was a lock at least as far as the convicting Whitey. I told how the prosecutor had the machine guns, the obliterated serial numbers, the defense counsel's opening saying Whitey was a big bookie, and that he also led a drug empire.
All he had to do was to connect Whitey to the guns taken from Stevie and those charges were a lock. I pointed out the federals had gone a long way toward doing that because the pictures of the Lancaster Street Garage and Bobby Long's testimony showed Whitey and Stevie Flemmi were always together; the two bookies who testified Jimmy "the Sniff" Katz and Evil Dickie O'Brien spoke of Whitey and Stevie being together all the time. It was driven into the juror's head that was the case.
Then early in the week Martorano puts them together all the time — he says Whitey told him talking to Stevie is like talking to him.  It's believable because all we've seen is they are together. Another gangster comes on and says pretty much the same thing. You admire how clever the prosecutors have been making this obvious. Then at the last minute of this week they put on Billy McDermott who has been watching Stevie Flemmi from the mid-Eighties whenever he came into Brookline. This has been eight to ten years he testified. He never saw Whitey together with him in Brookline during that time. How can they always be together when they are not seen together for such a long time?
If the jury remembers Billy McDermott's testimony they'll have a hard time accepting that just because the guns are stored behind Stevie's mother's house in a type of out house that Whitey had possession of them. Maybe the jury will figure Whitey had his own arsenal, like that found when he was arrested in California. The latter cuts both ways: the government will use it to show Whitey liked to keep a lot of guns around so he had a connection with Stevie's guns; but defense will say why did he need Stevie's when he had his own.
What we have then is two of the major knots that seemed to have been tied by the prosecutors in the first week come apart in week two. This was not because of any brilliance by defense counsel, rather by the prosecutors own doing in putting on a witness that undermined those two critical points.
When the week ended we were listening to a person from the Department of Justice's office of investigative services putting in FBI records. Why, I'm sure the jurors are wondering aren't the FBI putting in their own records. The purpose of this witness is to show that Whitey was an FBI informant.
I scratch my head over this issue. I don't see whether he was an informant or not has anything to do with the charges pending against him. I don't want to give away defense secrets but it looks like Carney and Brennan (C&B) have the prosecutors chasing after their tails trying to prove Whitey was an informant for John Connolly and to my way of thinking when it comes to whether Whitey murdered these people that doesn't matter one way or the other. Informant or not he can't murder people especially when the idea O'Sullivan gave him permission to murder people has been ruled out of the trial.
It shows how easily the prosecutors have been led astray. 10 of the murders happened before Whitey became an informant so with respect to them the issue makes no sense. Wyshak said he wants to show Connolly leaked information to Whitey which resulted in some of the murders. Someone ought to tell him Connolly isn't on trial here; he's been tried twice on these issues and acquitted the first time. Is Wyshak looking at this as a rubber match with Connolly then he better look at the old guy in the blue shirt with two pairs of glasses sitting between C&B and figure out who is on trial.
Martorano testified he murdered Richard Castucci because he was an informant. He said Whitey got the information from Connolly. He said Whitey was there at the time of the murder and participated in it. Stevie will also put Whitey there. How is it important where the information came to murder a guy. Castucci was murdered. If Whitey was there and participated in it, it doesn't matter where the information came from, even if Martorano said it was a message from a Martian.
I've said before I don't see any prosecution strategy which cuts to the core, tries the case hard on those issues, and gives it to the jury. I'm seeing a case that's running in all directions and every bit of bait that defense counsel drops the prosecutors run after. I suggest these prosecutors have a team back and figure out what is going on.
I had a friend who is very knowledgeable in these matters. I told him it would take months to try the case. The friend said he could try it in six weeks. I laughed. I now see he is right. This case properly prepared and analyzed could be over that quickly.