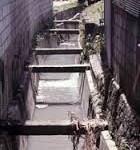 The witness most jurors will remember if any seek to look back on the week is Anne Marie Mires. She was the forensic anthropologist of whom some who had not seen her testify questioned her qualifications because, as they said, she's been fired by the Medical Examiner's Office. However if you listened to her clear testimony as presented by Fred Wyshak you'd have no question at all about her expertise or excellent ability to present her testimony. She was present at the location of the six bodies pointed out by Kevin Weeks were unearthed. It was compelling testimony taking a full day and into the next day. There is no doubt that she recovered, examined the remains, and identified them as belonging to Arthur 'Bucky' Barrett, John McIntyre, Deborah Hussey, Thomas King, Paul McGonagle and Debra Davis.
There was no cross-examination of her, yet during her testimony, at time, there were objections when she'd suggest others concurred with her. I didn't understand this. I know she was technically not supposed to bring in the opinions of others but since this was an issue in the trial that was not being contested why demand absolute purity of testimony.
Although visions of body parts will float through the jurors minds, they will also recall the major witness implicating Whitey in the crimes, Kevin Weeks. The jurors won't like him seeing him as a hot head when he offers to take Carney out in hallway and see what happens if he calls him a rat and also with the 'FU' exchanges with Whitey but they are also going to think that Whitey and Weeks chummed around together and that Whitey used him as his pit bull. What kind of guy is this Whitey that he has a mad dog as his daily companion – yes, daily companion as Carney stressed to the jury.
Carney wanted to put them a close as the two insides of a peanut butter sandwich to show Weeks never saw anything that would lead him to believe Whitey was an informant which he needed to gain to salve Whitey's ego. That closeness also shows that those pesky bodies Dr. Mirer talked about, which Weeks led the police to, had to have arrived there courtesy of the two amigos.
Carney did a good job showing Weeks was quick to flare up, well paid for his evidence, an admitted liar, and ignorant of Whitey being a rat but he walked away from – well not so much walked away – he never got within a city block of the evidence about the giant elephant in the room, the murders.
Weeks testified to the murders of Halloran and Donohue being gunned down on the waterfront and the same masked man in the back seat – to Whitey shooting Bucky Barrett and John McIntyre in the head at  the house at 799 – to Deborah Hussey's murder "I was glad when I heard she was coming to house – didn't like being in house – felt I could be next – with a woman coming nothing would happen – came down stairs saw Jim choking her on the floor – took four minutes."
Then he added in Jim's admission to being involved in murdering John Callahan, Paul McGonigle, Eddie Connors, Tommy King, Spike O'Toole, Joe Notarangeli, and Debbie Davis. Weeks dropped ten murders on Whitey's lap and Carney let the jury stare at them and in effect saying, "yeah, Weeks said he did all those, but don't believe him, he's a liar who got a good deal to lie." 
The jurors have also heard another liar Martorano connect Whitey to the murders of Callahan, Connors, King, O'Toole and Notarangelli. There too I guess the only defense will be to say the same thing.  But aren't the jurors going to think if all these people are being murdered by Whitey's best friends (and we'll still hear from Benji Ditchman tying him into these) isn't Whitey involved in them. Or are they to believe Whitey is like Pat Nee. Weeks puts Pat at the scene of some murders but just before the murder happens he tells us Nee goes out and gets a submarine sandwich.
We also heard from the guy who stored the guns for Weeks. Weeks tied those guns to Whitey. They were left on the table to remind the jurors of the fire power Whitey's friends had.
The other witnesses were a couple of drug dealers (Anthony Accardo and Paul Moore) who told us what we already knew that you had to pay Whitey if you wanted to do drugs in Southie or else you would be hurt. Then a bookie (Kevin Hayes) came in and said he received the same message about his booking.  Accardo and Hayes also told us how they had money extorted from them because they violated Whitey's Rules of Order. It seems unnecessary to have these individuals testify to these discrete incidents because all the criminals who have testified have told us that to do business without being hurt you had to pay Whitey. It was one grand and glorious extortion scheme.
The defense team were able to show that Whitey only let cocaine and marijuana into Southie while keeping all the bad drugs out. I thought of all the guys under Whitey who did heavy time for dealing in cocaine. I thought of the people I had prosecuted for that crime. I recalled how in Massachusetts you could get a minimum mandatory of 15 years for what Whitey did. Carney presenting this as a benefit to the neighborhood is not going to find anyone buying into it.
It is now clear to me that team Carney and Brennan (C&B) have the date of November 23, 1984, firmly fixed in their mind.  Perhaps it was Connolly's trial in Miami that gave them that idea. It was on that date in Miami that Doug Flutie threw his Hail Mary pass. That's all that is left for C&B – the fiction  suggestion that AUSA Jeremiah O'Sullivan gave Whitey a pass that allowed him to do all these things.
It was a good week for the prosecutor tying in the guns again, getting in the rest of the murders without contest, having some bickerings over issues that don't matter much, and showing the fine work of their experts in identifying the bodies. This on top of last weeks puts the prosecutors way ahead.
Yet it is still theirs to lose. Perhaps Benji Ditchman will turn it all around and put it back in the hands of the defense team. Believe me, he can do it. If I were on the prosecution team I'd leave him where his name suggests he lives and not have him foul the courtroom.