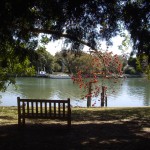 Week one went to the prosecutors. The next two weeks to the defense team. The fourth week, even though only having two days of testimony, saw the prosecution come roaring back. It was a big week for the prosecutors.
This was mainly due to two witnesses, both drug dealers from South Boston who paid Whitey a share of their profits. I've told how both men, Joe Tower and Billy Shea, who were put into a partnership by Whitey seemed to have a fondness when they testified in front of him. They showed no animosity toward him. Joe said when identifying him something like "how you doing Jim" as if he met him walking down East Broadway; Billy told of how much money he was making selling cocaine and looked at Whitey and suggested he shouldn't be telling that because Whitey will recognize he was not getting he expected cut.
The jury had to have notice that when Billy said this Whitey was noticeably laughing as he was when Joe told about how Whitey saved his brother who was being kidnapped. Where I thought it showed fondness, I'm sure a juror could see it as showing respect. Even sitting there in shackles (figuratively) these guys were still wary of him. A juror would think that because each one, Joe and Billy, made it clear you didn't do anything that Whitey did not want done or there would be serious consequences.
The jury had to come away feeling Whitey ruled a whole area of the city with an iron fist and to cross him meant trouble, the type of trouble you'd do anything to avoid. A juror will reason that if he had these guys so frightened, he must have done some awful things to other people. From that they can easily agree that he would not think twice of beating up or murdering someone. Now I don't know if the prosecution wanted that point made, but it was and it is telling.
Shea told his story so that he was totally believable. He's a good story-teller in the Irish tradition so there may be a little exaggeration here and there. He came across as far from hostile to Whitey and as one not trying to please the prosecutors. He was saying, in what appeared a very frank manner, a straight forward story of what happened
He told the riveting story of how Whitey, Stevie and Weeks came to his house and asked him to go for a ride. How they ended up at the D Street Housing project that was undergoing renovations and had no one living there. I could picture a ghost town in a Western movie. Having live in a project, I knew what Billy Shea meant when he said Whitey, calling him Jim, walked him down the steps to the basement of the building into what seemed like a coffin. Here again it showed Whitey as a person who had no trouble murdering someone.
Other things told by Billy were two conversations he heard involving Whitey. Once he was upstairs at Triple O's and heard him mention "Chinatown, Halloran, and rat," which is a little tie-in to the upcoming Weeks's story of Halloran's murder; and another when Whitey threatened him telling him to remember what happened to Bucky Barrett.  Billy said Bucky had been missing. We'll hear from Weeks how he was brutally murdered by Whitey, buried by Flemmi and Weeks in a basement, then moved to another location, and finally unearthed by Wyshak's team.
The testimony of the two Southie drug dealers seemed given almost reluctantly. You have to listen to the witness to see how he tells a tale to get the true impact of it. Words on paper don't reflect the facial or body movements or the tone of voice. You don't see Joe Tower holding up his right hand at chest height about a foot and a half away and to his right, palm facing him, fingers bent as he studies his finger nails showing a a wise guy-like attitude of "stop harassing me, I don't need this" as he listened to Carney's question readying himself to answer: "wrong." That's what words don't convey. That's what jurors see. That's why  looking at Billy Shea's whole body told of an earnest candor and those statements he attributed to Whitey tying him into two murders came across as being told hesitantly but containing the absolute truth
I'm told lots of news media made much of Whitey making machine gun sounds that were played an a 45 second excerpt from almost an hour of discussion he was having with his nephew and niece. Thanks to John who comments here you can listen to it for yourself.  Keep in mind there are two games we are watching, what the jurors see and what the media (and prosecutor) want the world to see. I can't but believe that 'machine gun' tape was used an attempt to demean Billy Bulger by playing a conversation between his kids and Whitey. It's done so that the public can be appalled that they would think their vile uncle funny. We might get a Jeff Jacoby Boston Globe article calling for us to shun the family.
As for the jury who listened to the conversation like I did, it would have been a little confusing and of little moment. The tape was put into evidence by a correctional officer. He was cross-examined right after playing the tape.
He was forced to tell that he stripped searched Whitey at least twice day, and others may have done it, so that it was done as many as 5 to 7 times a day while he was locked up in a cell with a camera on him 24 hours a day. It was not necessary but done to humiliate and harass this 83-year-old guy. The sheriff ought to be ashamed of himself letting his guards engage in this conduct.
It stopped when J.W. Carney complained. It showed the brutality and crassness of the witness. He turned from a guy doing a job into a savage brute. I felt myself looking at him totally differently thinking how he debased himself by his daily actions against someone who could not defend himself. What a coward, I thought.
If the machine gun if it had any effect was quickly forgotten. What the jurors will remember is the evil man who having a person in a helpless state could not restrain himself from his viciousness. A person hardly better than the man on trial. And, the horror of being in prison subject to such people.
This might have been the one downside to the government's good week. It does add to the idea of our corrupt government in bed with evil people like the gangsters and bullies. It may be the little extra thing that will give Carney the one or two jurors he needs.