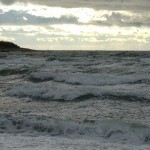 I hope you have a happy and healthy New Year.  I thank you for reading the post and especially appreciate you who have taken the time to comment to tell me when I erred, or offered another slant on my opinion, or even given some encouragement.  I've learned a lot since I started and looking back I'm surprised at how much. In a nut shell I guess I could say what we've been fed by the media about Whitey and the events in his life ain't necessarily so.
I'm at the point in going through my reanalysis of Whitey where I can pause. Whitey's moving from his Early Years into his Learning Years. He was  forced out of his subservient role into that of a leader and pushed into picking up weapons to preserve his ascendancy. He's about to join a confederacy of equals for protection where he will be the least equal. He's 43-years-old and unlike his new partners has not, as best I can tell, become a murderer. Although I have no reason to believe he killed anyone by this time, he's developed a fondness for firearms. When I resume in a day or two we'll see what next we can learn about his life.
But today I thought I'd talk about Billy Bulger.  I suggest the most pernicious part to come out of the Whitey affairs is attributing to Billy knowledge of Whitey's criminal life. Even though no one has shown any credible evidence of it, many have inferred there is a sinister connection between them solely because of their sibling relationship.
I read two things this week that brought this to mind. Both were from newspaper articles. One was an article about a serial killer and the other about Billy O'Sullivan who was the feared Southie tough in the Killeen gang who had killed Donald McGonagle and shot Buddy Roache paralyzing him. O'Sullivan was murdered outside his house in Savin Hill in March, 1971.
Wikepedia has information on O'Sullivan attributed to a newspaper article  by Richard O'Donnell titled "Dorchester Killing Mystifies Widow", in The Boston Globe, March 29, 1971.  The article said: "After her husband was murdered Mary [the mother of his six kids] professed not to have any knowledge on why her husband was shot to death, practically on the front steps of their home. She stated to the press that she was convinced that her husband's murder was not "one of those gangland slayings"". She would later say that William was a "quiet man", a "fine husband" and a "wonderful father, and that he (wasn't) the type of person that you would associate with gangsters.
The serial killer article is in the New York Post on Sunday. The serial killer is Israel Keyes. The article itself is worth reading for it is well written. There is a portion of it I want to point to that talks about Keyes's desire that his family and friends be protected from knowing about his evil acts. When he received that assurance he confessed to some other murders.
Jack Levin, a professor at Northeastern University, who is a world-renowned expert in the study of serial killers is quoted as saying: "In some respects, serial killers really aren't that different from the rest of us.  Most of us compartmentalize and draw lines between people we love and respect and people we don't. "
The article notes that "Levin says that in 99% of these cases, family and friends are shocked to learn the truth — serial killers, in daily life, present as utterly normal."  The article also stated, "Keyes wanted more than anything to keep his girlfriend and daughter away from the media so the prosecutors used that as leverage. . . . Once Keyes was convinced his family would be protected, he revealed himself to be a whole new kind of monster; for all he had in common with the typical profile of a serial killer, Keyes was an aberration, the kind of nightmare that we like to think lives only in horror movies or Stephen King novels."
I found these articles interesting because I have theorized all along based on having been part of an Irish family that Billy Bulger would know nothing about Whitey's criminal ways especially when it came to murders. Levin a man skilled in studying these criminals notes that even the worst of them want to keep their family in ignorance of their criminal actions.
We've seen how Billy O'Sullivan protected his wife from knowing about his association with gangsters. We saw the extent Israel Keyes would go to protect his family and friends. Isn't it reasonable to assume that Whitey would do the same thing with his brothers and sisters?
In Whitey's case that not only is a reasonable assumption but a proven fact. Look at the list of gangsters and crooked FBI agents who have associated with Whitey and none have indicated that Whitey advised Billy of his activity. (Murderman Martorano testified to a convoluted story that Billy told John Connolly who told Whitey who told Murderman that Billy wanted Connolly to keep Whitey out of trouble.  Connolly was supposed to be doing this, according to Murderman, because Billy helped Connolly get into BC and the FBI. He did neither. The prosecutors who have all along been intent in trying to destroy Billy and doing a good job at it, as I pointed out in my book Don't Embarrass The Family  and in another post here, believed Martorano as did the Media. But the jury and most others knew it was nonsense.)
Aside from that, consider what Professor Levin said: "in 99% of these cases, family and friends are shocked to learn the truth"  This means unless they are convinced otherwise, they will disbelieve what people tell them about the person they have known all their lives.
Jesus referred to this in Matthew 13:15 when He said: "A prophet is not without honour, save in his own country, and in his own house." In other words, those who know a person well will look upon him or her differently than those who did not have this close relationship. To overlook and ignore this is to jettison an age-old truth. We are supposed to assume Billy knew something that in truth he'd be the last one to know, and, that even if he heard these things about his brother rather than rejecting them outright he believed they were true. The Whitey Billy knows is not the Whitey we've all come to accept.
And to add one other note, that's why the sentence of Catherine Greig is so unfair. When she left with Whitey he was not accused of any murders. If and when she heard those accusations, she probably rejected them as falsehoods impossible to believe about the man she loved. Yet she was sentenced on the basis that she fled, lived with, and protected a man she knew had murdered 19 people when no evidence of that was introduced. In one of the strangest and inappropriate sentencing hearings a judge allowed family members of people believed to be killed by Whitey insult, slur and defame her without any showing she knew anything about the events they spoke about.
In Whitey's case there are too many people who hold the bully pulpit who are invested in telling one story, not necessarily the true story. Their minds are closed. That doesn't mean we should emulate them.