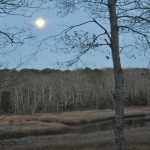 On Tuesday last I wrote about the prosecutors' dilemma in using witnesses who are inveterate liars. Is it okay for prosecutors to allow them to tell little (venial) lies but not okay to tell big (mortal) lies? Or, how do you tell when people who lie all the time are not lying?  How can twelve people on a jury be asked to unravel this Gordian knot?
Yesterday I told how all hoped Whitey would go off into the sunset and never be heard from again. The books written about these times would have been the final word and no one would have to reconsider the original thesis one rogue agent, one bad guy, and one bad politician. It was all so neat. We could tie a red ribbon around it and put it away forever.
Whitey's arrest undermined all that. With the aggressive defense he is putting forth by his lead lawyer J.W. Carney and his sidekick Hank Brennan we're beginning to see a new picture emerge. They suggest the Justice Department was implicit with Whitey's evils. They are seeking to prove this through the discovery requests they have filed. The Justice Department is fighting back.  It's main weapon is hyperbole and speed. If they can push this case to trial ASAP then much discovery will remained hidden; if they can mock the defense with words like "absurd" perhaps no one will pay attention.
We're supposed to believe it absurd that a person like Whitey would be given carte blanche to kill people. When I first heard that was going to be the defense, I wrote on June 25 the following:  "A soon to be published book: Don't Embarrass The Family –  The Trial of Whitey Bulger's FBI Handler tells about the immunity deal he alleged he had with the FBI and the deal the FBI said it had with him. Don't be so ready to scoff at Whitey's claim.  To decide this issue alone may take years since it strikes at the heart of the FBI's long time customs and procedures. I wonder if Whitey's lawyers truly realize how valid it may."
I guess they did realized the validity of that defense as time went on. The thing that most strikes people as wrong is the idea the DOJ and FBI can allow a person to murder people or give him a deal if he works with them that they'll overlook the murders he has done. Since we've looked again at Whitey's case we see that is exactly what is happening. The DOJ is protecting the man in the back seat of Murderman Martorano's car who helped him gun down some innocent people. Apparently it made a deal with Martorano not to prosecute him. The DOJ is making a deal with Brutalman Weeks to protect the man who helped gun down Brian Halloran and Michael Donohue and was involved in the killing of John McIntyre and perhaps others. The DOJ made a deal with Frank Salemme that he did not have to tell them anything about the murders committed by the Mafia, only those by Whitey's crew. The DOJ must be in contact with these men, learned other information from them, and told them they will get a pass on their murders.
I've written before about the power of the prosecutor.  A prosecutor is the most powerful and important person in the criminal justice system. No one can be charged with a crime without the assent and action of a prosecutor. If you stab your boy friend in an argument and the prosecutor decides not to prosecute you then you've gotten away with it. If a cop brings a charge the prosecutor can throw it out.  If a judge tells a prosecutor he must try a criminal case the prosecutor can end it.  Even some prosecutors don't truly recognize the power the possess.
This is very important to keep in mind. While I may criticized the prosecutors for not doing this or that, like not charging people with murder who should be charged, it is very much in their power to do these things. There is nothing wrong with a prosecutor making those decisions.
Actually far from being wrong it is what a good prosecutor is supposed to do. Not all these decisions are easy like giving Murderman and Brutalman sentences on their murders as if they were burglaries, but the prosecutor has to decide what his or her ultimate goal is and chase after it. Even if it means he or she is severely criticized for doing it. Even when it entails bringing sordid people onto its boat to row with the rest of team. This is one of the great downsides. These people tend to corrupt everything they touch especially the people around them.
Here's the real frightening thing about all this. Right now if Murderman or Brutalman go out and murder someone else, the prosecutor is so dependent on them to row their boat against Whitey, it would have to give them a pass on that murder. These are gangster who are using the DOJ to their own benefit. While the DOJ is staring straight at Whitey, these guys are doing what they've always done.
Remember, you can't take the gangster out of the gangster. These men know only one way of doing business. We saw a month or so ago that Howie Winter, age 83, their former partner, was indicted for extortion along with Jimmy Melvin, age 70. Melvin by the way was involved in an armed robbery attempt with Pat Nee in 1989, according to Nee in his book.  Nee, Whitey's former partner, is alleged to have now stepped into Whitey's shoes and is running the rackets in South Boston, you guessed it, under the protection of the DOJ, as some believe he is a top echelon informant for the FBI. He's also alleged to be in contact with Murderman.
When will they ever learn? Where have you gone Congressman Lynch, Southie turns its anxious eyes to you. Lynch has been waiting for a year and a half for an answer while the FBI "investigates" whether it is now doing the same thing it did with Whitey.
If only Whitey had not caused the U.S. embarrassment among foreign diplomats, none of this would have come back to the surface. (Continued tomorrow.)