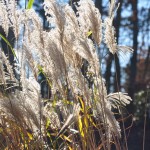 According to the Patriot Ledger Whitey's lawyer J.W.Carney said "Bulger was pleased with the trial and its outcome, because "it was important to him that the government corruption be exposed, and important to him to see the deals the government was able to make with certain people."
 Carney also tells us: "Jim's (Whitey's) goals for this trial were to show that he was never an informant, that federal law enforcement was incredibly corrupt and that he was actually not involved in many of the murders independently done by Mart­orano, Weeks and Flemmi."
Co-counsel Hank Brennan said, "I don't think you've heard the last word from James Bulger. It's a story that should, and hopefully still will, be told."
Both lawyers did excellent jobs representing their client as I told USA Today just before closing arguments.
But they surely recognize that Whitey accomplished little with his trial and he was far from pleased with it. Do we so soon forget his words that the trial was a sham? I've never known anyone to be pleased with being railroaded.
Was he pleased with the outcome? I don't see how. He was only going for a couple of things: prove he wasn't an informant and prove he never murdered the women. The first part will be debated forever; the latter part he struck out.
He was convicted of strangling Deborah Hussey in the most sinister and heartless manner. Even with Debbie Davis he came out tainted. Powerful evidence of his not being involved in that strangulation death was the statement Steve Flemmi made to John Martorano that he accidentally strangled Debbie which under normal circumstances would have given lie to his testimony that Whitey had done it.
Yet the prosecution had built within the first couple of days a picture of Whitey that could not be erased. He was a bad gangster with his own little armory who terrorized others along with his partner who was with him more than his shadow, Steve Flemmi. We watched witnesses testify who appeared quite tough and had terrorized others showing great fear of him.
That picture cleverly and subtly imprinted on the jurors mind left some with the indelible idea that whatever Stevie did then Whitey helped him. Some could not be persuaded he did not participate in Debbie Davis's murder. I hardly believe Whitey was pleased with that outcome.
I'm really unable to figure out why it was important to Whitey that "government corruption be exposed." That statement ranks up there with the well-known example defining the meaning of chutzpah: a person who kills her parents and begs for mercy because she is now an orphan. If asked for a definition of government corruption one could answer: Whitey Bulger. Government corruption was his best friend, now why would it be important to him that his best friend be exposed?
As far as the people seeing the deals the government made, those were exposed in the trials of John Connolly and nothing new about them of any major import was disclosed during Whitey's trial.
His goals were also not reached. He didn't prove that he wasn't an informant although he raised some questions about whether he may have been one. The issue remains wide open and leans heavily to the side believing that he was one because the mainstream media had decided that issue months if not years ago and had written books on the idea that he was one,
As for not being involved in many of the murders, in truth all that mattered was those of the women, and perhaps Wheeler and Callahan. His image of himself as one who only murdered gangsters made him want to win those, he cared little about the other things.
The only outcome of the trial that could have made him happy is that he gets to stay in Plymouth through the middle of November. That will give him time to tell his story to someone so that his version of things will be given an airing. We've learned from the trial that he has extensive telephone privileges as well as family visits and that he was scribbling all the time on his yellow pad.
So, as we've been warned, we haven't heard the last of Whitey. We're told that his story should be told. He's 84 years old in a month. I'm not so sure there's a big audience for it any more. I'm sensing the feeling that fewer and fewer actually care about what he will say. But it does seem to me that when the jury convicted him on Monday that pretty much all sums up all we have to know about him. But then again I've been wrong before.