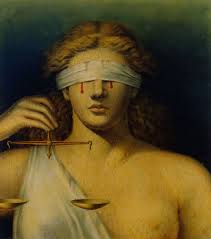 The Boston's U.S. attorney's office is about to dole out the money to the family of people who it believes were murdered by Whitey.
Tony Veranis was murdered by John Martorano. He was shot in the back of the head after being pistol whipped. Martorano at first said Tony tried to draw on him but he was not fast enough. When he realized the autopsy would show there was no duel in a bar but he was shot from behind Martorano changed his story. He said Tony ducked down when he pulled out his gun and Tony being smaller than him that accounts for the bullet going into the back of his head. The only problem is Tony was taller than Martorano and there is the problem of being pistol whipped while alive.  The point is that Tony will get nothing and Martorano not only got $20,000 from the federals when he left prison; he gets to keep all his book proceeds and other assets gained through his criminal life. The families of other 20 or more victims of Martorano will also get nothing from Martorano. He joined the federal team.
Then there are the people murdered by Steven Flemmi. Some of them included the victims of Whitey. Some of them like the two women he murdered by himself he convinced the government Whitey was with him. Flemmi, who is the worst criminal ever to live in the Boston area who may be back on the street was convicted of many murders. He got to keep condominiums in Boston and other valuable assets he gained through his illegal activities.  The families of the victims of Flemmi will get nothing from him. He joined the federal team.
Pat Nee, Howie Winter, Frankie Salemme and others who were part of Whitey's world also get to keep their money and other assets. The family of their victims get nothing.  The federals say: "we have been moving forward in our efforts to provide [Whitey's] funds to the victims and have been working with them directly over the past several weeks." They have no interest in the victims of the murderers they have embraced.
The lesson in all this which you won't hear from other than here and a few other places is that if you are in the murder business and want to keep your assets cooperate with the federals. Not only that, you also will not have to do much time for the crimes. That is what happened to all those I mentioned.
Don't get me wrong, I think every last penny of Whitey's money should be hunted down and distributed to the families of his victims; it is just I think the families of other victims should not be shunned just because the murderer decided to help the federals.
When I studied law I learned in equity there was a doctrine called "clean hands." It meant that you could not get any relief if you were implicated in any way in the wrong you were complaining about. A simple example is if Guy and Gal enter a plan to embezzle money from their employer and to split the proceeds. Gal cannot come into court against Guy if he absconded will all the funds.
When I look at the claimants to Whitey's money I have to think of that doctrine. Not all of his victims were as clean as the newly fallen snow. (sorry for the reminder of the past winter) A couple were gangsters who had killed other people and were at war with him. Others to a greater or lesser degree put themselves in harm's way hanging around with Whitey and the others knowing their criminal propensities.  Despite this, their families still hope to gain some money.
There is one family of an alleged victim of Whitey that deserves nothing. I say alleged because Whitey's role in his killing was almost nonexistent. The guy who put a bullet in the victim John Callahan's head hooked Whitey in so that he could get a deal for himself because the prosecutor's lust for anything against Whitey blinded him to reality. But that is not why Callahan's family deserves nothing.
John Callahan wanted to take over a business in Florida that was owned by a guy originally from this area but who made bundle of money legitimately with skill and brains and lived in Tulsa, OK. He tried to buy the business but they could not agree on the terms. He then asked John Martorano to murder that guy because he thought his widow would sell the business to him.
Martorano did just that. Later, when Martorano learned that Callahan was being looked at by the cops he recognized he was the only one who Callahan could implicate in the Tulsa murder (Callahan never dealt with Whitey). He then murdered Callahan.
I'd suggest that the family of a person who hires another to murder a person and is then murdered by the person he hires does not deserve any money from anyone.  He should have had all his assets given to the family of the person he had murdered. We wait to see how much money the families of all these people with dirt on their hands will receive.
This travesty could only happen in Boston.