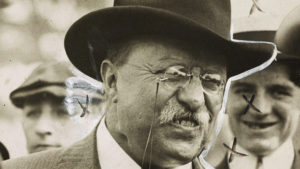 I was chatting with a friend about happenings in the world. Our conversation centered around lamenting the decline of Western ideals in some foreign nations. We looked at different countries that seem to have strongmen taking over and how they outlaw dissension,  pack the courts and curtail some of the freedoms we accept.
I mentioned Venezuela and he said: "Who cares about Venezuela?" He went on to say we have no interest in that country that should require us to concern ourselves with it. That millions had fled the brutal dictatorship of Maduro, that many others were hard pressed to find their daily bread, that inflation mirroring that of Germany after the First World War was ongoing, and that its economy had been driven into the ground was not our concern.
I told him that we had already stuck our nose into it in the first place. I asked whether he though we should have pretended everything there was well. Or, did he think that the extent of our involvement should be no more than recognizing someone else other than Maduro as president. He said we should not even have done that. He said: "We should do nothing. It's not our problem. Why do we care what happens there?"
I said I'll tell you one party that cares about Venezuela is Russia. It recently landed 100 special forces and 35 tons of military supplies there to support Maduro. I asked him if that bothered him. It didn't. I asked him whether he though Trump's statement to the Russians to get out would be effective. He laughed. "When has Trump ever backed his words with action," he said. The Russian response to Trump was to say: "To tell Russia to 'get out of Venezuela' is going completely over the top. This is total boorishness on a global scale."
I wondered how Trump's "America First" got him involved a spat with Putin. Maybe he heard of the Monroe Doctrine? Will this be a rerun of the Kennedy/Castro stand off? Does Trump have any wise men around him? Does Putin think he's a big bluff? Will it affect the planned Trump Tower in Moscow?
I asked my friend whether he saw in Venezuela a replay of what happened in Syria? I said we didn't care enough for the Syrian people to act in a forceful way so the Russians came in, backed the brutal leader Assad, and frightened us away. We confined our involvement to aiding others who were fighting ISIS in northern Syria. We left the rest of Syria to Assad, Russia and Iran.
He returned to his mantra saying: "Syrian's problem is the problem of other people not our country. We never should have done anything with respect to Syria."
I wondered how pervasive that attitude has become. I thought one of our goals as Americans was to spread the idea of freedom throughout the world, to assist those who sought freedom, and to hold up the light of freedom to other people. I wondered if it was only under Trump this new attitude existed. Had it existed before and if so when?
In 1823 we didn't think like that. We issued the Monroe Doctrine which set out that we would not interfere in European wars or the places in this hemisphere that had already been colonized but that:  "(3) the Western Hemisphere was closed to future colonization; and (4) any attempt by a European power to oppress or control any nation in the Western Hemisphere would be viewed as a hostile act."
How did we do with that doctrine? Pretty well through the remainder of the 19th century if we leave out our wars in this hemisphere against others like Mexico, Spain and ourselves as well  as those in the Far East against the Philippines and China.  We did get into war in Europe in WWI against Germany. But we could always point to Germany first breaching the terms of the Monroe Doctrine when it tried to enlist Mexico to attack the United States as shown in the January 1917 Zimmerman telegram.
Likewise with WWII we could claim Germany in its alliance with Japan had attacked us requiring us to respond. After WWII with the defeat of the brown-shirted Nazis, black-shirted fascists in Italy, and the militarists in Japan we saw the ascendancy of the Western ideals throughout all parts of the world. We taught our enemies our ways and they adopted  them. With the fall of the Berlin Wall in 1989 and the Soviet states shortly after that the Western ideals spread even further. They washed right up against the ramparts of former dictatorships such as Russia.
The United States did care about other countries. We recognized that democracies do not fight against each other. When did we develop the attitude that what happens outside our border is not our concern? Was it during the Reagan, Bush I, and Clinton years? No, Reagan cared about Lebanon and Grenada; H.W. Bush about Panama and Somalia. Was it with Clinton? Who did he care about? Bosnia for one. G.W Bush had no choice after 9/11 with Afghanistan. Obama, he inherited two wars in Iraq and Afghanistan but launched airstrikes or military raids in at least five other countries: Syria, Libya, Yemen, Somalia and Pakistan.
Why did these presidents care about what happened outside our borders? Has it all been one big mistake? Can we watch democracies crumble without doing anything about it? Can we live in a world where the majority of countries outside our borders are hostile toward us?
Does Trump believe: "any attempt by a European power to oppress or control any nation in the Western Hemisphere" is a "hostile act?." Will he allow Russian to build bases in Venezuela? Should we care about Venezuela?