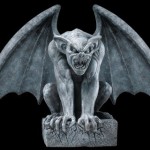 This is today's quiz: Is the most evil person ever to walk the streets of Boston Whitey (James J. Bulger, Jr.) or Joker (Dzhokhar Tsarnaev)?
I ask this on the eve of the sentencing of Whitey when he is to be told, something he already knows, that he will not spend Thanksgiving at the Plymouth Plantation Jail but rather will be quite a distant from Plymouth Rock. He'll either be in Colorado, Florida or Oklahoma.
Joker (by the way did Howie Carr steal that name from me?) will spend his Thanksgiving in Fort Devens. But Joker is not happy. He doesn't have a radio or television and cannot get out and pray with the other inmates. (Who is he praying to and for what?)
Whitey also was unhappy when he faced the same conditions. We heard about them from the many missives that he sent out. Whitey's complaints were met with a big yawn as they should have been.
But Joker's have fallen on a  receptive ear. Joker's complaints have been heard by the ACLU. That's right, the American Civil Liberty Union which never seems to miss an opportunity to stick its nose into a high publicity case unless it involves a POOF.
Joker's being treated in the same manner if not better than Whitey (who was stripped search three to five times a day even though he hadn't left his cell). The ACLU had little concern for Whitey's plight but suddenly it rears itself up to protest the manner in which Joker is being incarcerated. The ACLU alleges that Joker's right to a fair trial under the Sixth Amendment is being threatened by the conditions of his solitary confinement at the federal lockup at Fort Devens.
How is it that what's good for the goose is not good for the gander? Or, are we to assume the ACLU didn't know about Whitey's situation despite its numbing media coverage; or if it did, it had no concern that his rights were being violated. Why is it that the difficulties of a guy who is charge with terrorism seem to tug at the heart-strings of the ACLU while a gangster's problems raise nary a concern?
But I've digressed. Back to the question. Who is badder?
Counting by the number dead, Whitey is far and away the leader. As to premeditated murder, if the charges are proven they both come off as equals. Which reminds me, why hasn't the Suffolk DA charged Whitey with any of these murders? I know it would be somewhat academic like the murder charge brought against Amy Bishop but it'd be nice to have another jury have a chance to hold Whitey accountable especially for his involvement in throttling that young attractive woman Debra Davis.
As to the heinousness of the act, setting a bomb in a crowd comes out a mile ahead. I hope the federals are going to ask for the death penalty for Joker if he's convicted of doing what is pretty much the worst possible act of detonating an explosive device in a crowd full of innocent children, mothers and others with the callous disregard of the terror and horror it will bring.
Whitey may have participate in the murder of two women but he never murdered a young child which Joker is alleged to have done.
For my money the action Joker is said to have committed is far and away more evil. Yet I sense a groundswell of support coming for this man. It alludes me how anyone can have a smidgen of sympathy for him. Is it because of his youth? Then that is better saved for the many men and women of his age who have died in combat in order to protect us and to provide people like him safe haven from dire circumstances.
His action if proven was an act of war against the people of the United States and should have been treated as such. Had I had my way he would have been shuffled off to Guantanamo and tried in front of a military tribunal. For some reason the president backed off from doing this and is letting the matter proceed as if it is an ordinary criminal act. This is a mistake when people do an act of war.
At times I've referred to Whitey's trial as a circus. In thinking of Joker's case, I have to suggest that it will make Whitey's case look like a little side-show at a travelling carnival. Whereas few in the world cared about Whitey, there will be multitudes who will come out to support Joker. Look what happened when Rolling Stone came out with its story on him.The trial will bring about much disorder since it will attract all those with a grudge against Capitalism who will be opposed by those in its employ.
It may be a long, hot summer of 2014 in Boston.