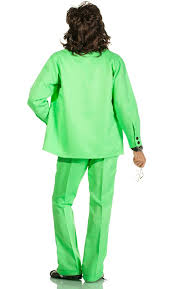 While discussing the murders I do not want to skip over that of Louis LItif. He was not one of the nineteen. I mentioned earlier how Judge William Young in the Boston federal court found that even though Flemmi lied when he said Whitey had a motive to murder Debbie Davis he nevertheless believed Flemmi that Whitey helped him murder her. There was no basis for him to believe that other than Flemmi stating it and he had already found he lied about it. It was not as if Flemmi had never murdered anyone before. He murdered Paul Poulous who was his friend who fled with him from Boston after he learned he was going to be indicted; he murdered Wimpy Bennet who was his mentor; and he walked up to a guy at a bus stop and shot him in the face. Why is it Judge Young thought Flemmi needed anyone's help in murdering the young woman who was leaving him?
This shows how the judges and media are preconditioned to believe anything criminally derogatory about Whitey Bulger. It is an example of how judges guess at the evidence. Like Judge Young who picked and choose what fit his theories among Flemmi's lies; so did Judge Wolf as I have shown when he did not believe what Flemmi said about Jeremiah O'Sullivan, because he knew him and worked with him, but did when he lied and said John Naimovich was his informant naively believing Flemmi was going to give up the cop who was providing him with inside information.
Judge Young due to his anti-Whitey disposition hooks him into the Litif murder. He does it in a case where no party is there who presents a defense for Whitey or for John Connolly his FBI handler. Much of the civil litigation in this case was done without those men being present to defend themselves through counsel. Imagine having people allege things against you, used criminals to provide information in court about you, and you are unable to rebut it. That is what the civil cases were all about.
I digress to let you understand the full picture. Judge Young found Louis Litif was murdered in April 1980. Litif too had been a top echelon informant in the FBI since 1976, the year after Whitey became one. In September of 1979 Litif was charged with the murder of James Matera. He was out on bail. (I should note Brian Halloran also charged with murder was out on bail which is usually an indication that the defendant is cooperating since murderers are usually held on bail.)
Young writes LItif approached an attorney (a guy who was disbarred) to find out if he should cooperate with the Suffolk DA to get himself a deal. He was willing to incriminate Bulger and others in a drug deal. Curry went to Boston detective Eddie Walsh and mentioned that. Connolly was standing there at the time. Litif was murdered three weeks later.
Judge Young writes that he "infers that Connolly leaked to Bulger Litif's willingness to incriminate Bulger and that the murderous result of the leak was" forseeable."  It is hard to accept that round about route. The natural and usual thing for Litif to do was to go directly to Connolly who was his handler to get off of the Boston murder charge. But either way, none of that proved Whitey committed his murder.
Judge Young reasons that he did it because: Connolly leaked Castucci's cooperation. Strange to use that because a Boston jury found that did not happen when Connolly was tried for that leak. It refused to believe Martorano. Plus, it would be highly unlikely for Connolly to put one of his sources of information in a situation where he would be murdered. No other of Connolly's top echelon informants were murdered that we know of.
Young added "Connolly's later leaks of other informants' status, leading them to a similar fate." Again, he does not name these people. Perhaps he is thinking of Brian Halloran who is the only other person who was an informant who was murdered. That information most likely went from Morris, not Connolly.
Young also used Bulger's statement to Weeks and Flemmi "made shortly after Litif's murder" that Litif was an informant as a reason to tie Whitey to the murder. A normal conclusion from that would be that Bulger did not know he was an informant prior to his murder or he would have told his close buddies of that fact then. It also shows that Connolly kept that information from Bulger so he could protect Litif. Speaking of Weeks, in his book he talks about Litif and suggests that Whitey murdered him but even though he was with Whitey most of that time he never says Whitey actually did it. Figure that out!
Young after using the above which really proves nothing says the murder was particularly gruesome,  stabbed with an ice pick dozens of times (when did Bulger ever use an ice pick to murder someone) and shot in the back of the neck. He adds in Halloran's statement that he dropped off Litif at Triple Os in Southie where Whitey hung out.
The bottom line is that if there were evidence that Whitey murdered Litif that was available to the prosecutor then Whitey would have been indicted for the murder as we have seen he was on the other cases where he had little if any involvement. Neither Flemmi nor Weeks could give the prosecutor that evidence. Perhaps it was one of them or their buddies who really murdered Litif.  Litif was a man who had made many enemies.
It shows how you can take bits and pieces, fit them into your preconceived ideas, and justify any conclusion one seeks to make. Young made inferences, some of which ran contrary to common experience, and hooked Whitey for Litif's murder. He was wrong.