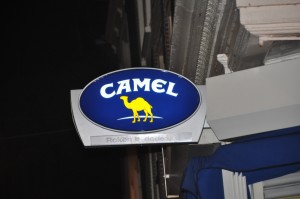 I wrote the other day how the Wall Street Journal complained that Obama was not helping Israel and the Sunni nations in their fight against Bashar al-Assad the leader of Syria. That got me wondering. What is it that Israel is doing in the fight to remove Assad.
It certainly hasn't put any of its ground forces into the fight. It borders right up against Syria in fact it occupies what used to be a part of Syria called the Golan Heights until 1967 when it was occupied by Israel's military. It could easily pour its forces over into Syria without facing any opposition and be extremely effective in the fight against Assad, and also in the fight against the Islamic State (IS,ISIS). The question is why isn't it doing it.
It's not that its military is that weak. Here's what a recent article stated: "Jane's Information Group, a British publishing company specializing in military, aerospace and transportation topics, published its yearly rankings of the world militaries, and the results regarding the Middle East are not surprising. The Israel Defense Forces was ranked is the mightiest military power in the region. 
It then went on: "1. Israel – with a $15 billion defense budget, 176,500 active frontline personnel, 870 tanks, 680 aircraft, Israel has space assets, advanced fighter jets, high-tech armed drones, and reportedly, nuclear weapons. Its air force has incredibly high entry and training standards. Thanks to Israel's small size, the military can rapidly mobilize its reserves on relatively short notice."
After Israel it ranks the countries in that area as follows:  Turkey – with a $18.1 billion defense budget, 410,500 active frontline personnel, 3,657 tanks, 989 aircraft,; . Saudi Arabia – with a $56.7 billion defense budget, 233,500 active frontline personnel, 1,095 tanks, 652 aircraft, Saudi Arabia is the largest country in the Middle East and also has the fourth-highest military spending of any country in the world.  United Arab Emirates – with a $14.4 billion defense budget, 65,000 active frontline personnel, 545 tanks, 444 aircraft, the UAE is the Middle East's rising military power. Iran – with a $6.3 billion defense budget, 545,000 active frontline personnel, 2,409 tanks, 481 aircraft, Iran has its own domestic military industry under the guidance of the Iranian Revolutionary Guards Corps. Egypt, Syria, Jordan, Oman and Kuwait fill out the top ten.
Israel is also ranked as the eleventh most powerful military in the world.  We know that the other nations in the area fear its might. We've seen how in its wars with them it quickly defeated the other forces.
So it seems quite a mystery why it won't get involved in some of the fighting against the people it is urging us to fight. What is even more intriguing is why no one in the United States government or military suggests that Israel lend us a little hand in the many wars we've gotten embroiled in on the lands surrounding it which it, or its supporters, have urged us to do.
It's not that Israel doesn't want to be seen fighting the Arabs; it certainly has no problem going after the Palestinians when it feels like exercising its muscle as we saw last year or going after the Hezbollah forces in Lebanon when they get too threatening. So why is it that aside from those encounters, it won't do more.
It's not that its soldiers aren't courageous or capable. They certainly are that and more. It's not that it lacks the latest equipment or its military leaders aren't highly skilled. I guess it comes down to them being too smart to waste its time and manpower on things that don't directly threaten it as the missiles from Hamas in Palestine or the occasional forays into its territory from Lebanon.
I guess the answer comes down to this. Israel will act when it sees a real threat. All the wars going on in the countries around it I'm sure it is watching closely but right now is content to let those involved in them fight it out among themselves. That is wise. Why waste any resources, either men or weapons, unless it is absolutely necessary to do this.
Which brings me to this question. Why then can't the United States be more like Israel? Why are we running around willy-nilly getting involved in all these things that we do when we are not threatened by any of the forces we are fighting; or if we are threatened then surely it is much less than Israel is and it finds no need to get involved. Isn't it time we became smart like the Israelis.