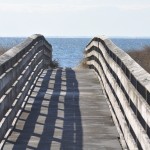 When Connolly was tried in Boston we read in the newspapers continuing coverage of the events at his trial.  We heard how his Supervisor Morris testified as to the bribes he received, how Martorano told of giving him a ring, how Salemme told of meeting with him, and how Weeks told of Whitey's relationship with him.  We then read that he was convicted.  He was sent to prison as a corrupt FBI agent.  We heard no more about his Boston case or the circumstances surrounding it.  The FBI with the help of the U.S. Attorney's office turned out the lights on it and went back to business.   We were left to believe that an little rogue agent unbeknownst to others besmirched the reputation of the FBI and went off to get his just due.
Connolly's case consisted in reality of two parts.  Actions done while he was an agent; and actions done after he retired in December 1990.   His racketeering indictment had 14 underlying charges, 10 relating to actions as an agent and 4 after he retired.  There were four other substantive charges that all came about after he retired.
There were serious charges and not so serious charges relating to his time as an agent.  The serious charges consisted of two parts: the less serious, those relating to taking gifts from Whitey and Stevie; and the more serious, those that endangered the lives of others by wrongfully providing information to criminals.  Of this latter group Connolly was charged with obstruction of justice by failing to report the Rakes's extortion, revealing to the gangsters that Castucci and Halloran were informants, telling that Callahan would not stand up under questioning, and leaking the Bahorian wiretap.
When we read that Connolly was a corrupt agent, we should realize that the government failed to prove he did anything corrupt with respect to the most serious matters.  Few know this and I dare to say that the vast majority of people who have an interest in this matter believe otherwise.  Except for the case of wine with the thousand dollars that Connolly gave to his FBI supervisor Morris, had Connolly retired from the FBI and walked away from his prior life he'd not have been convicted of any offense done while an agent.
It seems more fair to say Connolly was a corrupt retired FBI agent.
This can be explained by the jury deciding that as an FBI agent he had the right to do what he did with respect to his informants.  He was charged with leaking the Bahorian wiretap.   Morris, his supervisor, was the one who did that.  He and other FBI agents testified that it was all right to tell people about upcoming wiretaps if the person furnished information which led to them.
The jury had no guidelines during the trial explaining what it was that an FBI agent can do that a civilian can't do.  It knew the FBI had a program to use persons who committed and continued to commit criminal acts as informants.   It wasn't told how the FBI could do this and not get involved in the informant's criminality when it protected him.
Connolly's retirement charges involved four things: lying to an FBI agent, writing the letter to Judge Wolf, telling Flemmi to testify falsely, and tipping Flemmi and Bulger off about the indictments coming down.  The lying to the FBI agent consisted of Connolly denying he had been in contact with Flemmi's lawyer.  That's more stupidity than criminal.
Telling Flemmi to lie is also not that serious.  It reminds me of a story about Superior Court Judge Daisy Donohue.  He was walking from the superior courthouse in Dedham to the square at lunch time.  A person rushed up to him and exclaimed, "judge, there was perjury in your courtroom this morning!"  Daisy shrugged and responded, "where else would you find it?"  I know it's a crime and one is not supposed to do it but it is more commonly done that not.
The letter to Judge Wolf was a flagrant attempt to undermine the justice system.  That is  quite outrageous especially since Judge Wolf had no option but to take the letter seriously and hold hearings on it to determine whether it was truthful. Connolly,  a former FBI agent, was attempting to  perpetrate a fraud upon the court to secure the dismissal of serious charges against vicious criminals.
The final charge, tipping off the gangsters when the indictments were coming down I had serious doubts about.  My analysis of the evidence did not support that conclusion.  I'll get into that later.
Connolly should have recognized that there was no way he would walk away from all the charges.  His lawyer, Tracy Miner, concentrated on the gangster testimony and was able to convince the jury not to accept it.  She did a good job rebutting the evidence of telling them to flee but she had no ammunition with the letter, the lie to the FBI agent or the lie by Flemmi.
I look at the Boston federal case against Connolly as an attempt by the FBI wash its hands of Connolly, and only Connolly, for doing the job he was supposed to do as an agent because it came to the public notice that the two worst criminals in New England were FBI informants.  Remember, no one in the FBI command structure from the director down to his supervisors had any problem with Connolly's relationship with these top echelon informants.  If Connolly was corrupt in maintaining these relationships, he was not the only one because everyone in the FBI command structure knew of the relationship and recognized that any relationship with a top echelon informant was a quid pro quo deal, something for something, protection of a criminal for information against other criminals.  It was not that Connolly had Joe Shitz the Ragman as his informant — he had Whitey Bulger, the most notorious gangster in the City of Boston and Eastern Massachusetts.
Judge Tauro gave Connolly eight to ten years in prison.  Some say it was harsh considering the charges he stood convicted of.  No doubt it would have been a lot more had Connolly been convicted of the serious charges — Judge Tauro said as much when he let Connolly out on bail after the jury returned its verdict.  He said had he been convicted of those he would have revoked his bail.  Tauro was probably bothered most by Connolly's intent to disrupt the hearings of a fellow judge knowing the aggravation that it entails.  Connolly ran afoul of the adage that when you strike at a king you better make sure you don't fail.  He struck at the federal judiciary and missed.  He suffered the consequences.
I have more trouble with Connolly still being in prison.  The Boston jury found he did not obstruct justice by telling about Callahan; the Florida jury found he committed murder by telling about Callahan.  I've said one of Connolly's problem is that he remained silent when he should have spoken.  I've heard compelling arguments that there was no way he could have helped himself if he did speak out.  I'll go into that later.
It is said the charge in the Florida case that Connolly stands convicted of cannot stand because the statute of limitations on his crime had passed.  I'll also  discuss that later.  His appeal of that issue to the Florida Appeals court was denied without an opinion depriving him of a right to pursue it.  It seems somewhat tawdry and a wee bit unsettling that a man can be convicted of murder and face the rest of his life in jail and the upper court refuses to justify the conviction in writing.
Sometimes it seems that the strong hand of the FBI wants Connolly to stay confined for the rest of his life and has the capability of making it happen.  I'm not saying it is influencing the judiciary but the refusal to write an opinion on his appeal strikes me as out of course.   How that hand will play into the trial of Whitey remains to be seen but I think you'd be hard pressed, as Diogenes of Sinope was to find an honest man, to find anyone in the FBI who wants Whitey to go to trial.