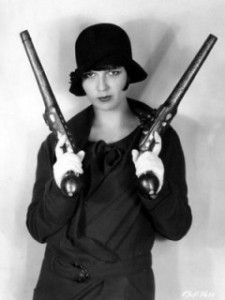 So I get this idea doing my daily figures that perhaps things aren't as they seem. I've had a suspicion that some states are understating the number of deaths that they have. I figured the way to determine if that is so is to figure out whether there is a percentage of deaths to positive cases and see if each state fits within a close proximity to that.
The first percentage I decided to look at was the U.S. I used the figures of 4/20 which were 783,290 cases and 41,872 deaths. I divided the number of cases into deaths and came up with 5.346%. Next I looked at the world statistics of 2,475,841 positive cases and 170,641 deaths and I get a figure of 6.877%.
I'll stick with the U.S. figure and looked to see if there is more than a 1/2% deviance that is any cases that fall below 4.846% or above 5.846%.
So it seems to me that each state should have close to that figure. I started with New York which seems to be the most severely hit and came up with 5.790% which is in the ballpark. I then went to New Jersey which is 4.929%. Both states fit within expectations.
I then did Massachusetts which is 4.480% almost a full point less. Then Michigan which is 7.713% which is almost 2 ½% points higher than national norm.  Why would that be? Why are Michigan deaths so much higher as a percentage of positive cases than Massachusetts?
I then wanted to look at South Dakota. I understand there is a meat processing plant there that has over 900 positive cases connected to it. The total reported positive cases in the state is 1,685; the number of deaths reported is 7. The percentage is 0.415% or a full 5% lower than the national average or over 7% less than Michigan. What could account for such a difference? The better medical facilities in South Dakota; a less deadly form of coronavirus; fakery?
Then there's Ohio. It has a prison with about 1,000 positive cases. It reports 12, 516 cases and 509 deaths. It has a 4.067% rate which is 1.3% lower than national average while Indiana to its west has 11,686 cases and 569 deaths or a percentage of 4.869% and Pennsylvania to its east has 3.623% while Kentucky and West Virginia to its south have 5.000% and 2.661% respectively.
Then I looked at Missouri, Arkansas and Tennessee which showed respectively: 3.048%, 2.184%, and 2.100%
After that Louisiana, Mississippi, Alabama, and Florida which are 5.415%, 3.746%, 3.323, and 3.023% respectively.
Then I went to New England: Maine, New Hampshire, Vermont, and Connecticut. Their figures are respectively 4.000%, 2.945%, 4.657% and 6.717%
Next driving up from Florida, I checked Georgia (3.869%) , South Carolina (2.742%) , North Carolina (2.646%), Virginia (3.337) , Delaware (2.623) and Maryland (3.771).
I figured I'd next look at the states that say they have ten or less deaths that I have not looked at yet. Alaska 321 positive, 9 deaths = 2.804%; Hawaii 580 positive, 10 deaths = 1.724%, Montana 433/10 = 2.309,.Wyoming 313/2 = 0.639
Then I figured I'd run up the middle of the country Texas, Oklahoma, Kansas, Nebraska, North Dakota, Minnesota and Iowa we have 2.544%, 5.336%, 5.035%, 1.900%, 2.073, 5.789, and 2.501 respectively
Next to the territories captured from Mexico and their neighbors: Arizona, New Mexico, California, Nevada, Washington, and Oregon. We have 3.693%, 2.981%, 3.900%, 4.125, 5.377, and, 3.834%
I'll  just add in: Utah (0.871), Colorado (4.337%), and Idaho(2.91). That leaves me three doggies that have to be rounded up: they are: Rhode Island which I left out of New England -with 5,090 positive cases and 155 deaths which is 3.045; Wisconsin with 4.499 positive case and 230 deaths or 5.112%., and finally Illinois: 31,508 positive to 1349 deaths or 4.281%.