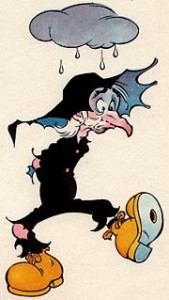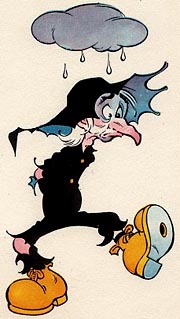 (This was written before Cruz dropped out. It is still relevant because Trump's position on this seems to mirror that of Cruz. I have made some changed to reflect the present state of affairs.)
As far back as the Johnson administration we have recognized that peace in that land is in our interests as the past events over the last two decades have shown. One impediment to peace is the ongoing Israeli/Palestinian dispute. It seems obvious that if left to their own devices and not pushed then no side will agree to an agreement. The only one that can do the pushing is the United States.
When asked about a state for the Palestinians Cruz responded:

"I think that is a question to be decided by the nation of Israel and the Palestinian people." We have yet to hear what Trump's position is on that issue. Again, have you not wondered that he could have come so far in the nomination process and his position on that important issue is still unknown.
Cruz went on to state:  "The Palestinians have turned down every reasonable offer of peace. And I believe America should stand unshakably alongside the nation of Israel. If I am elected president, that is exactly what we will do." I wrote that such a position is an abdication  of an American president's responsibility to stand beside another country no matter what it does. Perhaps it is because of that type thinking that we have lost so many lives and treasure in the Middle East.
Trump has stated:  "I love Israel, I love Israel. I've been with Israel so long, in terms of – I've received some of my greatest honors from Israel, my father before me, incredible." We do not know whether he too believes we should "stand unshakably alongside" Israel. When asked whether there should be a pause in the construction of settlements in the West Bank Trump said: 'No, I don't think it is, because I think Israel should have – they really have to keep going. They have to keep moving forward." 
Cruz would not give any support to the Palestinian Authority (US gives $550 million a year) because it is in "unity with terrorists." That showed he misunderstands foreign aid. We give money to  many countries, Egypt for example, who have terrorists within their midst. We do it to have influence and to prevent worse violence. To cut it all out would be foolhardy and guarantee more problems. Unfortunately, no one seems to have asked Trump about this issue.
When asked about settlements Cruz replied:
"The question of settlements is a question for Israel as a sovereign nation to decide. I don't believe an American president should be dictating to the nation of Israel where Israelis can choose to live. And the fact that Israelis choose to live in Judea and Samaria is not justification for terrorism or murder. " When Trump was asked about whether Israel should halt the construction of settlements he said:  'No, I don't think it is, because I think Israel should have – they really have to keep going. They have to keep moving forward." 
This shows the blindness of the policy of both Cruz and Trump. The Palestinian people are supposed to stand by and watch as their land is appropriated, their fields destroyed and their hopes for a nation dashed. If they react, then that justifies even more building as Trump said there are: "thousands of missiles being launched into Israel. Who would put up with that? Who would stand for it?" He went on: "'No, I don't think there should be a pause [in construction]. Look: Missiles were launched into Israel, and Israel, I think, never was properly treated by our country. I mean, do you know what that is, how devastating that is?"
When Cruz was told the Bush Administration also wanted to stop settlements to bring about peace he said: " Israel is our ally. We should stand with Israel. We should not presume to dictate matters of internal governance for the nation of Israel. If I am elected president, we will not do so." Cruz's hands-off approach to Israel is a recipe for disaster. Even the closest of friends have to be reminded when they are tracking down the wrong path.
Cruz also said: "Also on the first day of office, I will begin the process of moving the American embassy in Israel to Jerusalem, the once and eternal capital of Israel." Trump said he would recognize Jerusalem as Israel's capital and asked about the U.S. embassy he said "The fact is I would like to see it moved, I would like to see it in Jerusalem."
It is not enough that we've upset many in the Muslim world with our leaning toward Israel now Trump who want to ban Muslims from the United States wants to rub it in the faces of all Sunni Muslims by recognizing Israel control over all of the city of Jerusalem where the al-Aqsa Mosque is located on the Temple Mount referred to by Muslims today as the "Haram al-Sharif" ("The Noble Sanctuary") which is the third holiest site in  Sunni Islam.
Looking at that small part of what we know of Trump's position on Israel while at the same time wondering why so little is known about it  – as one that who has often guided his vote by the likelihood of war under the president seeking office – I could never vote for Trump. Just like I could not vote for McCain who liked war,  and Romney, who took orders from Netanyahu, and seem to put Israeli interests first and Americas' second.
If you want more war in the Middle East, Trump's your man.