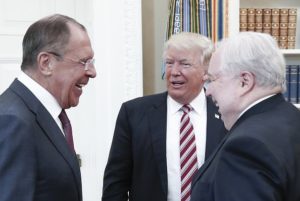 Doctors, nurses and front line workers at the hospitals have revolted at the unsupported lies of Trump that they get more money, ($2,000 he said pulling the figure out of thin air) if they declare a person died of Covid-19 rather than some other cause. As the nation like the rest of the world sees an ever increasing number of deaths from the virus with the United States now having over 230,000 deaths from the virus Trump is now telling folk not to worry "You catch it and then you get better. And then you are immune."
Trump['s idiotic statement leaves most people scratching their heads wondering about the sanity of the person who is supposed to be in charge making such a statement. Because I have some Trump clones who comment here they would explain Trump's thinking: "there aren't 230,000 deaths from Covid. The doctors are making up that number. Maybe there's only a few thousand or less. The the figures are fake and the doctors and nurses are faking them because they make more money ."
It follows then that the 1,200,000 deaths world wide must also be a fake figure. Those folk caught the virus and did not get better. Is this then an international conspiracy by doctors and nurses to charge more for Covid deaths even in those nations with socialized medicine? You see how absurd it is that the Trump folk argue there are a miniscule number of deaths from Covid when the rest of the world shows otherwise. Trump's failure to deal straight with the virus cost him hundreds of thousands of votes.
It isn't just his attitude toward the virus that caused his defeat it was his lies that backfired on him. He spent much time telling how mail-in ballots were unsafe. Along with Bill Barr his AG they talked about millions of fake ballots coming in from foreign countries. The American folk figured that Trump had a plan to interfere with mail-in ballots, They were right as is shown by the Post Office slow down. That made them decide to vote early.
Over 100 million votes were cast by election day by voters who did not want Trump depriving them of their votes. This caused great consternation in the Russian camp because its propaganda machine working on behalf of Trump did not plan on such an event. Trump's lies brought out the vote.
The  icing on the cake to Trump's defeat was the Republican Party's open and obvious intent aided and abetted by the U.S. Supreme Court to deprive American voters of their votes. The Court first in 2013 in the Shelby case took the teeth our of the Voting Rights Act. Those state that were barred from depriving citizens of their votes were again free to do so. These Republican states set out with a vengeance to establish barriers and hurdles to prevent people who would lean toward Democrats from voting.
This year more and more cases get streamlined to the Supreme Court allowing the Court to back up Republican decisions which interfere with the voting rights of citizens. It has become obvious to all that the Republicans do not want all American citizens to have a vote and that the Supreme Court has become a branch of the most radical Republican Party ever to have existed.
The Quiet Americans sat back, watched, and became revolted by the Trump lies and Republican attempts to deprive all American citizens of their voting rights. This is not the America they want to live in. Their respect for the Supreme Court is at its nadir; the Republican Party is on life support. That is the major reason that Trump lost – he was seen to represent an America which most people do not want to exist.