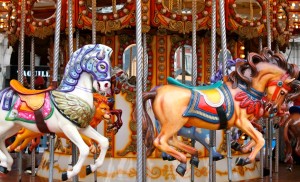 Freddy Wyshak is an assistant U.S. attorney (AUSA) in Boston. He is in his mid sixties having spent most if not all his legal career as a prosecutor in the hallowed halls of the Department of Justice. After many years on the job last year he got a promotion to become head of the Boston U.S. attorney's Public Corruption and Special Investigations Unit.
Unfortunately since Wyshak has taken command of that office there seems to be little of the things happening that he is supposed to be investigating and prosecuting. The paucity of crimes has required him to become quite imaginative in his approach. We have seen in the past when he was just a line AUSA how he charged the head of the Massachusetts Probation Department, O'Brien, and two of his staff with racketeering because he engaged in patronage. He did this after the Boston Globe wrote a series on the probation department and demanded that action be taken against it.
Since he has been in charge we know of two people he has brought charges against. Both have gone through half or more of their lives living a crime free existence. One, a former FBI agent, Fitzpatrick, now in his seventies who testified for Whitey Bulger's defense team in a manner that Wyshak did not like he charged with perjury; this was ironic since the gangster witnesses Wyshak used against Bulger could have been similarly charged ten times over but since they testified for him he overlooked their actions.
He also charged an attorney, Flaherty,  with an unblemished record with a silly crime that he set up with the assistants in his unit. (Yes, even though he has little business he has others helping him.) It appears they arranged a call between a guy who took $2,500 not to go forward with a prosecution and this busy attorney who had just completed a murder case in Barnstable County which he had won in which the guy told him the FBI wanted to speak to him about a case and he told the guy not to call the agent back. He was charged with a serious federal crime of interfering with a federal officer in an investigation. The sad part of that case is that Wyshak and those in his office know this attorney and know he is not a criminal but in their desperate attempt to look busy and get publicity that mattered little to them.
That is why I worry for DA Tim Cruz. There's every chance in the world now that the Globe is after him then Wyshak will be hot on his trail. It doesn't matter that Cruz is not a criminal; John O'Brien the probation chief was in his mid-fifties without a blemish on his criminal record but he became prey for Wyshak so Cruz could be in his cross-hairs. The way Wyshak operates you would think there are no real criminals bilking the public and that only people who aren't criminals are corrupt.
What then can Wyshak charge Cruz with? Obviously it is racketeering. Cruz and two of his assistants right now are being sued by two of his former assistants who worked many years for him alleging they violated their civil rights. The three of them, like the probation officers, are an organization that has gotten together to deny people their civil rights. Or, perhaps like with probation he can prove that Cruz's actions in dealing with the dirt bags to get evidence on murders somehow violated the federal bribery statute for after all he was offering them a deal for their testimony. Or, that the flight of so many attorneys from his staff somehow shows he was intent on not keeping the best attorneys and thus depriving the public of the representation that it deserved.
I'm not familiar with all of the federal laws but Wyshak is and he probably does not need me to spell out the basis upon which he can charge Cruz. But Cruz may not have to worry too much. He has one thing going in his favor. He's not Irish.