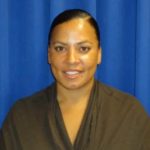 If you read the Boston Herald headlines you'd perhaps think that the new Boston DA was the reincarnation of the mythical Whitey Bulger who allegedly terrorized Boston even though almost all of its citizens never heard of him until long after he fled the city. Those headlines were:  "National police group knocks incoming DA Rachael Rollins Organization: Policies will create 'clear and immediate danger'
The Police Group operating out of Indiana called the National Police Association wrote to the Massachusetts Bar Association. In its complaint it used language such as: "reckless disregard for the laws" and ""risk and danger to law-abiding citizens." Additionally it continued: "By Rollins disregarding her present and future obligations as an attorney, the greatest suffering to be endured is by the men and women in law enforcement that will be faced with an impossible decision – ignore the oath they took due to an attorney-politician's unwillingness to adhere to the same standards as each of them have sworn to follow, or jeopardize their own professional and personal livelihoods by adhering to Rollins' policies."
That is a bunch of gobbledegook that may sound good in  Indiana but won't play well in Massachusetts. It shows the group's total ignorance of the role of a district attorney. Unfortunately it is a common police view and misunderstanding of the separate roles played by police and prosecutors in our society.
I'm not sure what this group expects the bar association to do but even if it took its complaint seriously it has no power over her. She'd still be district attorney even if it disbarred her which is as likely as this National Police Association giving her its "Law Enforcement Person of the Year Award."
Rollins, when told of the complaint and asked about it said: "Big, bold change" will be coming over the coming days. Obviously she gave the complaint little regard.
Rollins has suggested she is going to drastically change the way minor crimes are being handled by her office. She set out a list of them. Nothing she is going to do will interfere with the ability of police to perform their duty or cause them to violate any oath they may take. It is just after they do their job she will do her job which she should be doing. Unlike what the police association claimed, that is her "present and future obligations as an attorney." 
I spent over twenty years as a prosecutor during most of which I ran the operation of a DA's office under the DA. Rollins is doing two things that I have believed necessary to make our system of justice operate better and more efficiently. First, we have too many acts that have been criminalized which should be civil offenses. She has recognized that. She will not prosecuted most of those that do not threatened the well-being of the community; rather, she will impose civil penalties. That is as it should be.
Second, she is acting as the common law intended a district attorney to act. She is exercising her power to decide what crimes should be prosecuted and what crimes won't be.
She has the power of nolle prosequi, sometimes called nol pros. It is not the police who decide whether a case should be prosecuted, it is the district attorney.
When I had that power many times I used it to see justice was done. Most DAs are afraid of using it. It is a powerful tool. One example was when a judge ordered a complaint to issue against a police officer. I thought that wrong. I nol prossed the case.
The judge was livid. He thought he could decide who would be prosecuted. He was greatly upset when he learned he was unable to do anything about my action  
Rollins has the ability to make major changes for the good by changing the way things are done. At this point we should wish her well and hope she uses her power wisely.