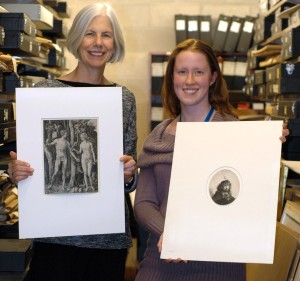 When the missing art from the Boston Public library became news I learned for the first time that a woman, Amy Ryan, was its president and had been since 2008. With the name Ryan I assumed she was a native of the Boston area but to my surprise she is from Minnesota. When I Googled her I found out there is another Amy Ryan, an actress, who was born Amy Beth Dziewiontkowski the child of a typical urban ethnic Catholic marriage often seen in places like South Boston. Her father was Polish and mother, Pamela Ryan, Irish.
Knowing that Whitey was in prison and Myles Connor getting on in years it seemed to me the usual suspects were not available to pursue. I did think the Gardner Museum robbers might have come back but there too I would have to say their time has passed, or perhaps they have passed on.
As the saga continued I was struck by the response by the mayor of Boston, Marty Walsh. It wasn't the first time in relation to the Boston library system his response caused me to raise an eyebrow. The first time was when some people were trying to name the South Boston library after Billy Bulger and a group of know nothings were opposed to it. The mayor was asked where he stood and he courageously replied: "I'm not opposed to it. I'm not in favor of it. I'm just neutral. I think we are looking at it. The way the library has been told to me, that you don't name a library unless someone is deceased. I am not big into naming everything," 
That passed without much notice. I'm not sure if it was before or after the editorial in the Boston Globe objecting to naming anything after Billy which did not surprise me in the least. It is good those editors have such weighty things on their minds.
With his prior equivocation in mind, I paid more attention than I otherwise would have when I read about a question to him concerning Amy Ryan.  Here's his bold answer: "It's a separate board. It's a board of trustees and we are in a situation where it's a quasi-city agency where we have a separate board of trustee. But again I think the trustees are going to have a meeting and they're going to have to take some action here on how they fix some of the problems we have." He also said this, what I found strange: "a problem in itself, that we have the federal government investigating our public library here in Boston." 
I'm not sure why he thinks that is a problem unless he is making reference to the less than bang-up job the FBI has done with its Gardner investigation. Not that the FBI will accomplish much but you would think the major would be happy with all the help he could get rather than calling it a problem.
It seemed to me it was clear that the mayor was looking to get rid of Ryan. At the time I was outlining a post for this blog on the theft and I wrote: "from all that appears Ms Ryan is blameless."
I had read the trustee chairman Jeffrey Rudman gave her his full support. In 2009 he said of her: "I've watched her learn the names of the custodians in the branches. She has been utterly transparent with City Hall and the trustees. She has a relationship with the mayor that's hard to beat."
Then it came to me as clear as a bright day; I knew she was finished. Her relationship with Menino was a death sentence. I knew the knife would come quickly. Days later I saw my fears confirmed when the major's hatchet man Dan Koh intimidated the trustees with words like these: "we are gravely concerned; " "significant concerns and fears that more may be missing;" "things are not being taken as seriously as they should be;" "the perceived lack of independence;" and "the people of Boston deserve nothing less."
The trustee Chairman Jeff Ryan courageously defended Ryan. Whether other trustees seeking to keep their own positions, the major appoints them to five-year terms, pressured Amy Ryan or she saw the writing on the wall as I did, she resigned. Within a day of her resignation the art work was recovered. It was all much ado about nothing but unlike when the Gardner Museum really lost paintings and no heads rolled, this time an innocent lamb was sacrificed.
With there being nothing to investigate Boston Police Commissioner William Evans another of Walsh's underlings said his anticorruption unit "will be examining what they have there. The investigation is not over." How do you investigate missing art work that has not gone missing? It sounds like Wyshak's public corruption unit that also has little else to do.
Ryan who had held the position for eight years said after discovering the missing art works: "Someone just said this to me, and it's true: Nothing is missing under my watch" That is a commendable record for a person running such a huge operation with the scarcity of funds allocated to her.
Walsh, rather than seeking to keep her since it was all much ado about nothing said, as I expected, "We're going to begin the process to move forward." Walsh's actions here reminds me of the ways of Uncle Joe and his friends swept out everyone before them, concealed their motives, and used hatchet men to get the job done. I have to guess he already had a new president in his back pocket. Let the nationwide search begin. Let's not hope the process is one that is going backwards to the days of cronyism.