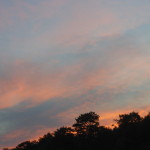 On March 24, 2014, a resolution was presented to the United Nations by Canada, Costa Rica, Germany, Lithuania, Poland and Ukraine which was entitled:  "Territorial integrity of Ukraine."  
The resolution: "Affirms its commitment to the sovereignty, political independence, unity and territorial integrity of Ukraine within its internationally recognized borders;"
and
"Calls upon all States to desist and refrain from actions aimed at the
partial or total disruption of the national unity and territorial integrity of Ukraine, including any attempts to modify Ukraine's borders through the threat or use of force or other unlawful means;"
and
"Calls upon all States, international organizations and specialized
agencies not to recognize any alteration of the status of the Autonomous Republic of Crimea and the city of Sevastopol on the basis of the above-mentioned referendum and to refrain from any action or dealing that might be interpreted as recognizing any such altered status."
Reading it one came away with the feeling that it was pretty benign. Shockingly, it doesn't mention Russia. It  seems to be little more than an affirmation of the long-standing idea that no country should invade another.
It was widely known that the resolution was supported by the United States as one would expect.  Also, that it really had as much teeth as a chicken which is typical of the UN resolutions. But in truth all knew that what it required was a show of hands as to whether countries would side with the United States in its efforts to reverse Russia's seizure of Crimea or go along with Russia or perhaps, not have the courage to stick with the United States and abstain from voting.
I'd suggest one take a good look at the vote to determine who we can count on when push comes to shove.  The vote was 100 yes, 11 no and 58 abstentions.
The countries who miss the Soviet Union or who are trying to mimic it which  went with Russia were: North Korea, Syria, Cuba, Venezuela, Nicaragua, Bolivia, Belarus, Armenia, Sudan and Zimbabwe. None a particular beacon of light in the world so going with the demon was expected..
The usual African, South American and Caribbean countries couldn't go with us so they abstained. How do you feel that neither Afghanistan nor Iraq could stand up for us after all the blood we lost in those countries. Brazil and Argentina hedged their bets. China too didn't want to go one way or the other like India and Pakistan. Some of the nations we've given the most to find no need to reciprocate even to such a mild request. It is pretty sad.
You could compare a chart of the most free nations in the world with those who voted for the resolution and I'd bet they'd mirror each other. All of Europe stuck with us knowing the need to stand by an ally.
Then we have other nations: "Israel, Iran, Serbia and several former Soviet republics in Central Asia like Tajikistan and Kyrgyzstan were among those that did not take part in the vote." I don't know about you but it seems to me that Israel hedging its bets against the United States is disappointing. What kind of ally is it? It's pretty remarkable seeing it in the company of Iran and former Soviet countries. Some suggest it had to duck because what the resolution condemned it was doing.
Well, live and learn. Things are only going to get tougher as we move along. Secretary of State John Kerry said that the world is acting as if it is the 18th or 19th Century as he tried to explain away his inability to bring home the bacon from all the meetings he has attended. I'll have more on his appearance before the Senate Foreign Relations Committee in another post. It was sort of eye opening especially when he said in answer to Senator McCain that after all his meetings and discussions with the the Russian Foreign Minister Lavrov, he did not know if the Russians were serious in what they are saying about Ukraine.