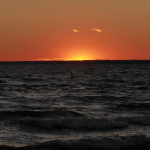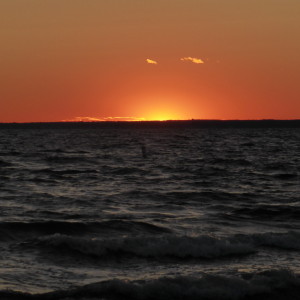 On Saturday I told how our involvement in the War Against ISIS will be a repeat of the Vietnam War. We're going in very slowly but as time goes on we will put more and more troops into the area, another surge like we had in Iraq, but this time we'll be gobble up by the intractable Arab forces who we'll never be able to please.
The Wall Street Journal (WSJ) on Saturday had a couple of articles that tell of the dire days that lie ahead. It isn't widely covered but our air attacks against ISIS have built up a great animosity among the Syrian allies we are supposed to be helping. Throughout Syria there were anti-American demonstrations  protesting our attacks.
Of course, the American were caught by surprised. We're always caught by surprise in the Arab world. Remember how we were told the Iraqi people would be on the streets welcoming our invasion of their country. That never happened.
Now a dozen groups of our Syrian allies denounced our air attacks. "In a heated meeting with the Syrian opposition in Istanbul Thursday, U.S. officials demanded an explanation.  . . . They said 'friends don't speak against friends.'"  The Syrians pushed back and said true friendship requires coordination. They are demanding we attack Assad's forces. They want us to get more deeply involved.
Our "friends" are mad at us killing their women and children and elderly. As smart as our bombs are they not smart enough to avoid killing those folks. Just as Israel was condemned throughout the world for its killings of the Gaza people likewise situated, so we will be condemned as we continue our bombings. How long do you think Arabs are going to be pleased with this type slaughter?
Our "friends" are irate that we have attacked the so-called Khorasan group. According to one person, "In Syria, the Khorasan group moniker means little. It is a label created by officials in the United States and has no recognition within Jabhat al-Nusra or al Qaeda circles."  You do recall we extolled our attacking that group alleging they were planning immediate terrorist attacks on the United States. Here's what is reported about the group. "One U.S. Official said the Khorasan's group's makeup is fluid and estimated its size at more than a handful and less than a few dozen."  This group who may have no more than forty or fifty people is presented as a new threat to America. What's even more weird is that it's not even clear there is such a group.
The Syrian allies consider the people we call Khorasan to be part of the Jabhat al-Nusra group. They are fighting Assad. By killing them the Syrian allies believe we help Assad who is their enemy. We are now pushing two enemies: ISIS and Nusra closer together.
Meanwhile our Syrian allies are demanding more arms including anti-aircraft and anti-tank missiles. We don't trust them enough to give them that which is another point of friction. A spokesman for our allies Mr. Almarie is quoted as saying: "The U.S. needs to realize this isn't a war they can win without friends on the ground."
That's true. Someone has to go in on the ground and bring the fight to ISIS in Syria. Our allies there are not so much against ISIS as they are against Assad. Some of these allies like the Jabhat al-Nusra group are associated with al Qaeda. They won't fight ISIS because they recognize ISIS is also interested in bringing down Assad. They and ISIS are Sunnis while Assad is Shiite.
Who then is going to fight ISIS on the ground? Have you ever seen such a mess? None of it augurs well when we are already fighting with the people we are supposed to be working with. It looks like that will leave the Americans to do the ground fighting if we are to win. Shades of Vietnam.
One thing the Americans must realize. When we said to these Syrian groups "friends don't speak against friends" we were assuming that they are our friends. When are we going to realize we have no friends in those countries. Any friendship we think we have will last only as long as we are useful to them. .