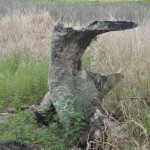 As you know on occasion I find some of the things the Boston Globe has done to be a little disconcerting. When I discover this I duly comment. However, like any living institution, sometimes it does things that have to be praised.  Here is an instance where it deserves great praise for an editorial it wrote on March 22, 2013 that I just discovered.
I urge you to read it. I then ask you to consider writing a short letter to Charlie Samuels asking him to cut Sal DiMasi a break. 
Charlie is the director of the Bureau of Prisons (BOP). He's a graduate of the University of Alabama at Birmingham and has worked all his life in the prison system, rising up from being a guard to the guy in charge. As you know being guard can be a tough job but it is also a job that draws any ounce of sympathy for prisoners out of your body. We have to hope Charlie still has some of it left and will be moved if we write him a short line asking him to move Sal closer to home.
I called 202-307-3198 to find out how to write to him. I pressed extension #9 and talked with a man in the public relations section. I explained what I was doing. He was helpful and said anyone interested should write to Charlie c/o the Federal Bureau of Prisons, 320 First Street, NW, Washington, DC 20534.
A recent article on Sal in the Herald noted Sal's been in for 18 months.  I don't know much else it says because of the Herald's system of pay-to-read financial distress relief  program but I gather Gelzinis who has no problem with John Connolly spending the rest of his life in prison has a soft part for Sal and wants him to do his time closer to home.
So why do I ask you to write for Sal. Full disclosure: I never had any legislative dealings with him nor contributed to or helped him in any way. I had some cases against him as a prosecutor in Norfolk where he represented bookies. His clients got what any others would have received.
While we waited for the cases to be called I ended up talking to him for a while.  I found him a very fascinating person with lots of good ideas. After that I happen to see him in Boston two or three other times and we'd end up talking for a half hour or so. I always liked the guy and was bothered that he got himself jammed in taking a bribe.
He ended up being convicted and is now doing 8 years. Perhaps he deserved all that. But that's not the issue now. The issue is how do we treat people who are convicted of crimes who suddenly find they have something much worse to deal with.
I've heard tales of people in federal prison. The feds have a bus that drives prisoners around from place to place in conditions fit for cattle. There appears to be little recognition these people are human. They are treated more like UPS packages. Here's an idea of what it is like to be a person closing in on 50 who lived a crime free life until his conviction and ended up in prison. His letter tells how his worst problems come from the people who run the place.
We need prisons to harbor hardened or repeat criminals to protect society. We need them  to send non-violent criminals to prison just to deter others from committing similar crimes. Both the protection of society and deterring of others are incorporated into the punishment that is meted out.
Yet just like we need humane prosecutors we also need a prison system that is humane. Not so much the humanity of a Judge Wolf who finds the state is committing cruel and unusual punishment in preventing a sexual readjustment transaction for a prisoner Robert Kosilek who complains he's waited for 20 years and wants no further delays.  But one which recognizes prisoners in extremely difficult circumstances and is willing to change the conditions that alleviate them somewhat.
The statutory scheme devises the punishment for a crime. The person is turned over to the prison authorities to be confined. A humane prison would try to accommodate the prisoner in unusual circumstanced.  It seems to me that keeping Sal DiMasi locked up in Kentucky is such a circumstance. The guy has a severe case of cancer, is being fed by tube, and whether the cancer kills him or not over the next few years is not the question. It's how to give a guy who made a bad mistake a few decent days or years near his family. What's so hard about that?
And one other thing, perhaps you'll want to tell him you're a Crimson Tide fan.