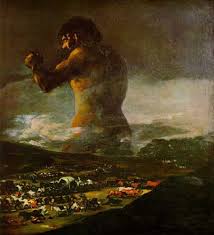 Mike Pence's prediction that by Memorial Day we would, "largely have this coronavirus epidemic behind us" is proving wishful thinking.
Had Pence said (and  by the way rumors of him having contracted Covid-19 himself were widespread over the week ) "by Memorial Day any hope that Americans would use their common sense and recognize the dangers from this virus is still extant" then he would have been right on the mark.
The doors and beaches are open; limits are being lifted here and there, the incidences of wearing masks has fallen remarkably, and people are being lured out of their houses to mix and play. Houses of worship are being told to ignore their state rules and open up as if it was the good old days.
We won't sink as fast as the Titantic I figure. But unless somehow someone made a deal with Covid-19 to go easy on American scofflaws we'll certainly sink. Most of an ice berg is below the surface; most of the deadly cases of Covid-19 are lurking near by.
You can see the bad trend in the weekly reports of positive cases.  As I said last week I'm not happy following the death rates because I believe they are being monkeyed around with by the states. Several news media reports have clearly shown this.
The United States saw an increase of 9.46% in positive cases a week ago and this week showed a 9.91% increase over last week. Yet despite the steady and slightly up rate of positive cases the average weekly death rate went from 1,479 two weeks ago to 1,194 last week. I'm not sure how that makes much sense.
The five states with the greatest percentage increase in cases were Minnesota,North Dakota, Virginia, North Carolina and Arkansas.
The five states with the least percentage increase were Hawaii, Vermont, Montana, New York, and Alaska. What is New York doing being in with those sparsely populated states? It would seem that the states that have been more heavily hit have been bringing their percentage increase down.
Others in the lowest percentage increase group are: New Jersey (5.77%), Michigan (6.66%) Washington  (7.03%), Idaho (7/03%), and Massachusetts (8.22%)
It is interesting that the daily average in new positive cases is around 22,500 cases for the last two weeks. This is a clear indication that the positive cases are not coming down. This is happening in the face of the states which have historically had the most cases are now reporting less and less. This means other part of the country are picking up the slack. That's not a good sign and doesn't point to a diminishing of the virus. Yet, almost all states are relaxing as if we have beaten it.
I'm afraid we will be seeing a resurgence of case in the coming days. The country is acting delusional as if the matter is behind us. Don't be fooled. It isn't.