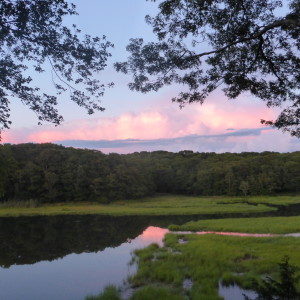 Well knock my socks off! I've suffered a rude awakening this last week or so. I though we were living in a nirvana of racial harmony until the lid was lifted off of it when the people from South Boston showed up to protest busing. Haven't a million local and copy-cat national media articles blamed South Boston for racism pointing back to the ill-conceived court order in 1974 which required the busing of children to achieve racial balance and which resulted in more racial imbalance.
How was I to know it existed long before 1974 and long after the idea that busing could accomplish racial balance in school was flushed down the toilet. It's not that South Boston did not have among its protesters to busing some people who were racist, it did. It had one of the foremost racists in the area in the person who when running for office stood in front of buses as people were getting on handing out her card and saying: "you know where I stand."  
She was the New England's answer to George Wallace although she tried to differential herself from him thinking he was one of those Southern hicks. We all knew where she stood. The majority of those that did voted against her and elected her opponent who ran as an independent. You don't hear much about the people of South Boston throwing her out of office, though.
A week or so ago we saw that an MLB outfielder playing in Fenway Park was verbally abused by a racist; and the next day another racist incident. Apparently these racists were not from South Boston or we would have heard about it. Reading about this I learned here about the racist attacks on Bill Russell who lived in Reading.
Hold on. Russell wasn't around here after 1974. Didn't he play for the Celtics between 1956 and 1968 or so. Were the people from South Boston driving over to Reading to do this? I doubt it. Whoever these morons were they were most likely from the local area. Wasn't it in swanky Marblehead that a white man said to Russell's four-year-old daughter ''You little nigger.'They should send all you black baboons back to Africa."
The people of South Boston were upset because their children unlike more than 99% of the other children in Massachusetts were going to be bused to schools outside their neighborhoods.  These schools admittedly provided an inferior education. Why would any parent sit back and let her kid be shipped from a good school down the street to an inferior one in a far away neighborhood? In protesting they wrongly turned their ire against the visible targets the young black kids.
As wrong as this was it was based on more than the color of the person's skin; what happened to Bill Russell in Reading or Marblehead was based on him being black. It was pure racism that pre-existed that of South Boston by a dozen years. It was pure racism like the recent actions of the people at Fenway Park.
Speaking of that, people have accused Tom Yawkey of the Red Sox of racism for being the last MLB owner to sign a black which did not happen until 1959. To back it up they talk about Jackie Robinson.  A report is that Yawkey's Red Sox gave Robinson a tryout in 1945. It reads: "Even with the stands limited to management, Robinson was subjected to racial epithets." Sounds pretty racist.
A Boston City Councilor Isadore Muchnick had Robinson speak to a breakfast group at his Temple in Brookline in January 1955. There it is reported Robinson, "termed Boston as one of the finest cities in which he ever played. "When I first came here in 1947" said Jackie "the people here made me feel right at home. I've never forgotten it and was glad that I was able to come up here for this meeting."
Other stories about his tryout are here and here. No mention of racial epithets. Robinson never said there were. He said the war was still on and even though the major league needed players the door for blacks was not yet open no matter how well qualified. He'd break in with the Dodgers two years later.
The idea that South Boston gave Boston an image of racism is false. It existed long before the busing days and continues to the present. Some NFL player's say the Patriots' Stadium is full of racists; some NBA Celtic players said they never experienced it. (Celtics are the least racist professional team in America.) Other professional players say no city is worse than Los Angeles.
I'd have to guess Boston and every other American city still has its racists just as they have their morons. Fortunately they are a tiny minority. Most wise people know that if we are to survive as a nation all people deserve a place at the table even those who object to others being there because of a different race, creed or ethnic background.