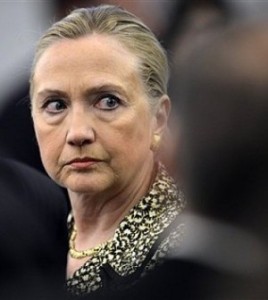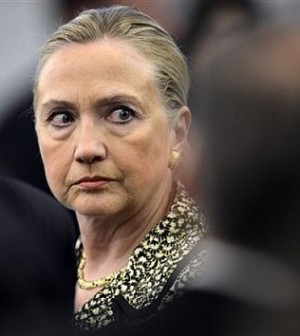 Hillary, Billary, Sought
To make Donald Trump hot
He burst into fire
And soon did expire
The Hillary, Billary, Plot
Hill and Bill Clinton have been planning on Hillary becoming America's president since the day they left the White House back in 2000. Their initial plans for her to become what the media calls our POTUS were to get her elected in 2008. That year she lost out in the Democratic primary.
Forced by her unpopularity to defer their plans they set her eyes on 2016. They had eight years to plan for that event. By the time 2015 arrived Hillary was the leading contender for the Democratic nomination. She reached that position by ensuring that others, unlike in 2008, would not be able to overcome her advantage in money and name. She and Bill controlled the Democratic National Committee which limited the number of debates that would be held and scheduled them at times that would attract the fewest number of watchers.
That turned out to be a mistake because Hillary did well in the debates. She had little opposition. Her opponents seemed to fear her. They spent most of their time either agreeing with her or apologizing to her. One, Bernie Sanders, strangely lectured the moderator for bringing up things in her past suggesting only questions about her future were permissible. That is something I could imagine happeining in a debate in Russia controlled by  Vladimir Putin but never thought I'd see an opponent in America riding to the rescue of someone he was trying to best.
Having always been confident of securing the Democratic nomination, Hill and Bill knew that they would also have to try to influence the Republican nomination. Down deep in their bones they know she is a polarizing figure who is much distrusted and believed by many to be a liar. The latest polls show that she has an unfavorable rating around 54 and 55% which would normally destroy any hope of being elected.
That is if the election was on the level and Slick Willy knew a thing or two about making sure that did not happen. One who followed his career from the beginning noted: "I have never been able to detect any particular principle that Bill Clinton would not sacrifice in order to advance his political career." How much alike Hillary is to Bill.
Just like they planned the debate schedule Hill and Bill would prefer to run for president in the same way Vladimir Putin does, that is unopposed.  Unfortunately that is not yet the case in America. To get elected they knows she has to have an opponent. Given that, their plan is to make her opponent so out-of-touch with the American mainstream that those who feel it is important to vote despite all their misgivings about her will pull the lever for her as the lesser of two evils.
Americans have held their noses in the past when they voted. They did it in 1972 when the dark, tricky Dick Nixon had as his opponent an old-time peacenik named McGovern; eight years earlier than that when the crude, shady fake war hero LBJ ran against war monger Goldwater; and even eight years after 1972 when a very likeable Hollywood actor, Ronald Reagan, slaughtered the sitting president Jimmy Carter who had a misery index rate of just about 20%. .
Hillary set out to find someone who was as close to being a clown as she could find. Her quest was to locate this man and do all in her power to have the Republicans nominate him. She wanted to get an opponent that looks and acts like Herschel Shmoikel Pinchas Yerucham, also known as Krusty the Clown, or even Bozo the Clown. She knew that the majority of American voters would be uncomfortable having such a person in the office and would hold their noses and vote for her. She knew that even then there would still be a large majority who would vote for a clown figuring we've had many in the past in the White House so it might be nice to have one there who is not in disguise.
The person had to be one: who had a prior interest in running for office; who had a huge ego and had already fooled himself into thinking he was electable; who had to believe he could alienate large groups of minority voters and still win the general election; and who would have an enormous amount of money so he could self finance his endeavor.
The New York City crowd runs in a small circle. It was not hard to find the man who would be their mark. They actually knew him. His only defect was that he had the hair style of a clown. She hoped not too many people would notice.
Here's where it gets a little murky. Shortly before he entered the race he had a long conversation with Bill Clinton. It is not clear whether their mark has agreed to be a Manchurian candidate who is in for the purpose of losing; or if he got into the election truly fooling himself into thinking he could win.