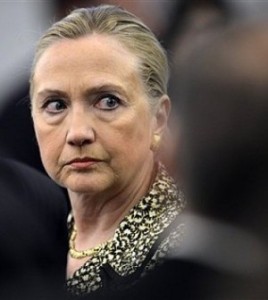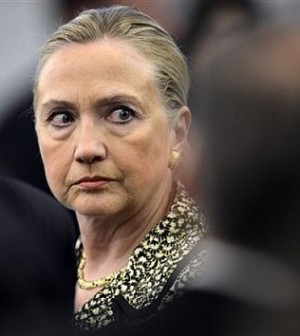 Alexis deTocqueville a long time ago said America will be great as long as America is good. We have been up until this point, more than less. We have not been perfect but we have been good. Our system of having only two viable candidates for the top job which this year produced a choice between the vile and the crooked has caused us to come a cropper.
How can we be said to be good when a person who engaged in such scandalous conduct as using her job as our secretary of state for the purpose of enriching her herself after pledging that she would not do that becomes president?
Do you remember the uranium deal? Let me refresh your memory.
For starters, the deal which Russia ended up with control of a multitude of uranium mines, even some in the United States, had to be approved by the United States State Department which was under the control of Hillary Clinton. When the issue arose a State Department employee said: "To suggest the State Department, under then-Secretary Clinton, exerted undue influence in the U.S. government's review of the sale of Uranium One is utterly baseless,"
As we have seen and as I will discuss later not only did Clinton have the power to do that she seems to continue to maintain that power over State Department employees to this day. Wasn't it a high-ranking State Department official named Kennedy involved in trying to change classifications of emails relatively recently.
If Clinton was not involved why did she not honor her commitment to disclose the relationship between people involved in this transaction and her foundation?
You must read this which notes among other things:
"As the Russians gradually assumed control of Uranium One in three separate transactions from 2009 to 2013, Canadian records show, a flow of cash made its way to the Clinton Foundation. Uranium One's chairman used his family foundation to make four donations totaling $2.35 million. Those contributions were not publicly disclosed by the Clintons, despite an agreement Mrs. Clinton had struck with the Obama White House to publicly identify all donors. Other people with ties to the company made donations as well."
The article notes how the Uranium One's chairman after getting control of one fifth of the world's Uranium mining stakes stretching from Central Asia to the American West just turned them over to Russia. Clinton hid her involvement in this.
No one seemed to investigate it. She acts as if she is above the law breaking agreements with the president and enriching her fund and having her toadies act indignantly when confronted with her action.
Now look at this bit of news: "Russia has unveiled chilling pictures of its largest ever nuclear missile, capable of destroying an area the size of France."
Guess when the planning for this new missile began. According to this "Moscow approved development of the SS-30 in 2009 as a replacement for the Cold War-vintage SS-18." 
Note the similarity of dates. Clinton okays giving Russia vast new uranium reserves and Russia decides to build up its nuclear missile stable with better and more ferocious missiles.
The author of the words last quoted said: "What's worrying is that Russia even wants to replace its old SS-18s."  True, but what is more worrying is that the woman who could have prevented Russia from having this capacity took money from those who gave it to Russia when she could have stopped it.
Now she will be in a position where her power is increased many more times. Her actions with the uranium deal show that the most important thing to her was the money and not the safety of our nation. Do we want a person with that attitude controlling our county's future?