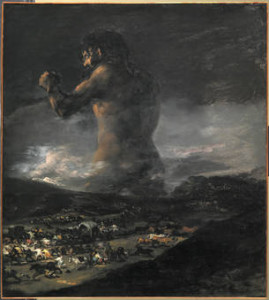 As I predicted the United States now has more coronavirus deaths than any other country in the world. It is sort of mind boggling that we think ourselves the leading country in the world to find out we are leading in having the most number of deaths. You would think we could have done much better. There is an article in the New York Times showing how Trump again and again ignored warnings in favor of trying to keep the market up. We've come to the situation in the country where lives mean less than earnings. We did have that before in the early 20th century where workers could easily be replaced but mules couldn't so greater emphasis was placed on the lives of the mules.
USA: Over the last 6 days in positive cases the daily increase has been  27,651, 33,462, 30,867, 36,277, 31,206, 29,861.  Not much of a change but certainly we've reached a plateau going neither down or up in and significant manner.
USA:  in deaths over the six days:  1,164, 2,061, 1,851, 1,977, 1,965, 1,826. Not much of a change but certainly we've reached a plateau going neither down or up in and significant manner.
Italy over the last six days in cases:  3,599, 3,039, 3,836, 4,204, 3,591, 4,694. Italy has been talking about relaxing its lock ins. These figures seem to suggest some people are jumping the gun.
Italy  in deaths over the six days:  636, 604, 542, 1,060, 120. 619. Italy has hit a pause in reducing case loads. These don't give us a particularly hopeful look into the future
Spain over the last six days in cases:  5,029, 5,267, 6,278, 5,002, 5,051, 4,754 . These certainly show a slowing down in Spain in new cases.
Spain in deaths over the six days:  700, 704, 747, 655, 634, Again, daily deaths are decreasing. It would be good if it continues on this
UK I have three days worth of figures: new positive cases 4,398, 5,733, 8269, showing a clear upswing; and deaths 882, 981, 918. UK going in the opposite way of other European countries.
Sweden: Again only two days worth: new positive cases 722, 544, 466 ; deaths 106, 77, 17. This is looking good at this time. If Sweden is using the herd approach the figures would be much higher.
Summing Up: US and Italy on a plateau, Spain slowly improving while UK in trouble. Sweden waiting.,
++++++++++++++++++++
THE STATES
The overall percentage rate of increase in deaths seems down for most states. The good news is that 7 or out of the 11 states report the same or less than the day before. Only three showed an increase in daily deaths: Illinois, New Jersey and New York. It is difficult to tell how reliable these figures are. We can see Colorado did not report any new deaths; in Georgia the biggest hospital chain in the Atlanta area is not reporting any figure which apparently the governor of Georgia wants; and in Florida if someone dies in the hospital before he or she is tested then no test for coronavirus will be performed.
The last five days of deaths in these states are:
Colorado :                           10, 29, 14, 57,NR
Connecticut:                      71, 50, 53, 68, 46
Illinois:                                  73, 82, 66, 68, 81,
Indiana:                                39, 30, 42, 55, 30
Masssachusetts:              96, 70, 77, 96, 87
Michigan:                            116, 114, 117, 205, 111
New Jersey:                       229, 272, 196, 232, 251
Pennsylvania:                    78, 69, 29, 78, 78,
Texas:                                   14, 21, 24, 27, 28
Wisconsin                            15, 7, 12, 17, 9
New York                             721, 779, 799, 777, 783
CONCLUSION:
No definite direction one way or the other.