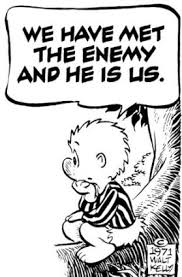 Here's what USA said a few days ago:
'WASHINGTON – A city accustomed to mass protests is gearing up for especially intense ones over what should be the most mundane of political events: the counting of Electoral College votes during a special joint session of Congress.
At the urging of President Donald Trump, however, die-hard supporters are planning to descend on the nation's capital Jan. 6, to pressure Republican lawmakers into aligning themselves with the doomed effort to overturn Joe Biden's electoral victory.
Knife fights, shouting matches, and verbal harassment of Trump opponents accompanied previous demonstrations following Biden's election win in November. Now federal and local law enforcement are bracing for what may be the most intense Trump protest yet as Congress is poised to formally declare Biden president-elect.
Various Trump groups are promoting the demonstrations online. One called "#StopTheSteal" operates the website "WildProtest.com," which proclaims that "PRESIDENT TRUMP WANTS YOU IN DC JANUARY 6."
"Be there, will be wild," says one flier.
The event has been co-signed by incoming members of Congress Lauren Boebert and Marjorie Taylor Greene.
On Friday, New Year's Day, Trump tweeted that the "the BIG Protest Rally" in Washington will be at 11 a.m. on Wednesday, Jan. 6. "Locational details to follow," Trump said.'
This talk of things being wild is a result of Trump's tweet on December 19, 2020 in which he said: "Big protest in D.C. on January 6th. Be there, will be wild!" 
Why? It is because of "The most mundane of political events: the counting of Electoral College votes during a special joint session of Congress." 
Do you know your history? Let me remind you of this:
"Led by Bolshevik Party leader Vladimir Lenin, leftist revolutionaries launch a nearly bloodless coup d'État against Russia's ineffectual Provisional Government. The Bolsheviks and their allies occupied government buildings and other strategic locations in the Russian capital of Petrograd (now St. Petersburg) and within two days had formed a new government with Lenin as its head. Bolshevik Russia, later renamed the Union of Soviet Socialist Republics (USSR), was the world's first Marxist state."
In your longest days would you ever expect the person who occupied the same office as George Washington, Abraham Lincoln or any other president would call for people to come to Washington for a "wild" time with the intent of overthrowing the duly certified election results. It never happened before in this country which prided itself on the peaceful transfer of power from one party to another. Doesn't it make you question the intent of Trump? Would you be happy if he succeeded in having his followers move into Congress, take over, and proclaim a new government under Trump? Is that what you want for the United States? It is what he wants.
Then we have the extraordinary conversation on January 2 which is recorded between Trump and the Georgia Secretary of State Brad Raffensperger where he asks him to change the vote. He says: "And there's nothing wrong with saying, you know, that you've recalculated." Of course there is when you've already counted it three times and believe it is accurate. Or when Trump says: "So look. All I want to do is this. I just want to find 11,780 votes, which is one more than we have."  Later he adds: "So what are we going to do here, folks? I only need 11,000 votes. Fellas, I need 11,000 votes. Give me a break."
This is Trump – this is the guy some want as president – this is the guy who has been president for four years – looking for a wild event in DC to intimidate folk if not to bring down the government; this is the guy who is asking an honest official to engage in a fraudulent activity to change the people's votes.
Is this how you want America to be? Apparently many Republicans in Congress do. How shameful! The one last hope which stood up to the attempting illegal takeover by Trump in which so many are content are the courts including many judges who would love to have seen Trump win but are bound by their obligation to do justice in according to the law and evidence.
These truly are the days that try men's souls.