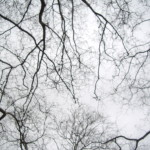 The papers have confirmed the rumors that Steven Rakes's body was found off the road in Lincoln. There was no obvious signs of trauma. First question is what was Steven doing in Lincoln.
Some have said he committed suicide because he was not going to be called by the prosecution as a witness. I got to figure if that was the case he'd not be going to the woods of Lincoln to do it.
Last time I saw Rakes was when I was at Castle Island. He was walking around there with another guy. We stopped and chatted for a few minutes. I went my way but driving back out of Southie I drove by the L Street bathhouse and I saw him sitting on a bench outside the building. I thought to myself he seems to have no trouble walking around Southie openly.
The last time I saw him at the courthouse he was standing outside the cafeteria talking with three other people. He looked at me and I said to him, this was a day after Weeks had testified, "I don't think you're one of Weeks's favorite people." He put us his arms and shrugged as if to say what can I do about it.
When I first met him back in the spring he came up to me and identified himself. He said he had been reading the blog. We talked for about 30 minutes about different things in Southie. He told me of an incident that happened shortly after Whitey was on the lam when he was at the bathhouse and he saw Whitey come through the door. When he saw that, he took off. I suggested that Whitey would never have come back like that and he insisted that he had.
It will be interesting to see what the medical examiner concludes. If he committed suicide he had to have had someone drive him to that area, he couldn't have walked to Mill Street in Lincoln. The street is the first major street on the right after you get off Route 128 and onto Route 2.  It seems to me a place to dump a body and get back on to 128 as quickly as one can.
As for the trial, Lindholm is still being a difficult witness having trouble remembering anything. Lindholm adds nothing to the case against Whitey, he's just another extortion victim.  This is truly much ado about nothing. It's taking up a lot of time and those expecting to see Flemmi may not have the chance to see him today.