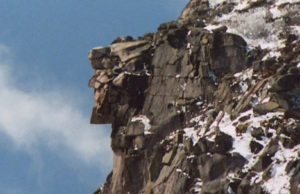 Those who have been with me for a long time are aware that I have my problems with the Federal Bureau of Investigation. I spelled them out in my book Don't Embarrass the Family. It was due to that book that I started this blog. I've never had a problem with any specific FBI agent but with the Bureau's higher ups.
I believe almost all the FBI agents at the lower levels –  sometimes called brick agents – are honest, courageous, intelligent, loyal Americans doing their best to enforce the laws of the country. I have personally known some, not many, and have always held them in the highest respect and regard. The one fault I found with the agents has been their willingness to follow instructions that come down from the upper ranks of the Bureau.
It is there where I have had my beefs with the FBI. It is almost as if the good guys are content to work hard, get the job done and stay at the lower levels while those who rise to the top aren't the cream of the crop but those who know how to play the inside game. At one time, when J. Edgar Hoover was around from what all the reading I have done It appeared that those who played up to him advanced to his be his Praetorian Guard. To do this one had to send him cards on his birthday and anniversary, be willing to inform on others, and do everything including up to congratulating him when he sneezed. Hoover surrounded himself with people who sought to get ahead not by hard work but by what we used to call brown-nosing the person above them. Meanwhile those who did the hard work labored on hoping to avoid Hoover's wrath and scrutiny.
Under Hoover the uppermost commandment in the FBI was: "Thou Shalt Not Embarrass the Bureau." I had no idea of that when I came up with the title to my book. What caused me to think that an appropriate title was when during the trial of John Connolly the former head of the New England Mafia,  Frank Salemme, testified he told his capos (caporegime)  they could let their men (soldiers) do anything they wanted as long as they did not embarrass the Mafia. When he said that I realized that John Connolly was on trial because he embarrassed the FBI.
The trial was in 2002. Connolly retired to praise in 1990. Connolly's specialty in the FBI was to flip guys and turn them into informants. He was good at that. He was so good that the FBI had him make a video recording for all agents instructing them how to do it. He started working for the FBI in 1968 and by the time he retired had been able to turn at least ten to twelve high level criminals into Top Level FBI informants. It may be a record for any agent.
These criminal were put into a special program that was developed in the early 1960s under Hoover which is called the Top Echelon Informant (TEI) program.  I've always considered its creation a bone headed move. Common sense told me you can't partner with high level criminals and to do so is a Faustian bargain.
Connolly embarrassed the FBI by being caught doing  what he was supposed to be doing and had been doing for most of his years as a special agent. No one outside the FBI knew he was doing this although some suspected it. In the FBI it was well-known by almost all in the Boston FBI office and the many special agents, supervisors and agents in charge right through the command structure up to the director.
The thing was that the TEI program was supposed to be secret. In 1997 or 1998 hearings were being held in Boston's federal court on motions filed by several top gangsters who were on trial being charged with racketeering. One of the defendants was a particularly loathsome creature Stephen Flemmi who was a TEI since shortly after the inception of the program in the 1960s. Flemmi was also  in a leadership position in a local criminal organization.
There was little these defendants could do against the charges they faces. It was then with the help of Flemmi they planned to beat the charges. Flemmi would admit that he was a TEI. He would also say that his criminal partner Bulger was also a TEI. He would add that Connolly told him he could do anything he wanted as long as he did not murder anyone.
If Flemmi were to be believed the case against him and his fellow defendants would have to be dismissed.  (cont. tomorrow)