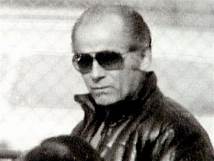 During the period from 1955 to 1975 which I am writing about over 100 gangland murders were committed in the Boston area. Of that amount, James Whitey Bulger murdered none one by his own hand. He was present at about as many fingers as you have on one hand if you believe the stories told by admitted liars who put him into whatever murder they could knowing that was the wishes of the people from whom they were trying to get better deals.
Surprised, you should be if you bought into the hype that has surrounded him created by the media frenzie created by the federal prosecutors and the willful members of the media.  After 1975 there were some others but again implicating him in them were the same people who lied, wrote books full of lies and falsely testified under oath.
I'm not suggesting in any manner, shape or form that Whitey Bulger was a "good guy" or that he himself was any better than a cruel, greedy, vicious criminal. What I do suggest is that he was a lot less worse than some of the people who testified against him. The question that was never  answered by the Boston media or federal prosecutors given that is why the great emphasis on Whitey Bulger. Obviously it was a way to smear his brother Bill with his crimes. It was the classic bait and switch operation: "come in let's talk about Whitey now do you think he could have lived his life of crime without his brother helping him." It was universally accepted among the media that Bill Bulger was the one who enabled his criminal doings.
If that was the case who enabled Frank Salemme, Steve Flemmi, John Martorano, Wimpy Bennett, Larry Baione, Vincent "Jimmy the Bear" Flemmi, Howie Winter, Joe "the Animal" Barboza, etc. And, I haven't mentioned the murders committed by the Patriarca Mafia crime family that ran Boston under the leadership of Jerry Angiulo and his brothers. They were able to do their murder without help from others why is it then that Whitey needed his brother's help? Of course it is all nonsense that Bill had anything to do with his brother's criminal activities but guilt by relationship was the Boston media's idea of responsible reporting.
The way the media wrote people were supposed to believe Whitey was the only show in town when at best he was a side act when it came to murdering people. Who do you think were committing the other ninety-five plus murders during the period mentioned?
James Whitey Bulger was not involved during much of this time because in 1956 he went to prison. He did not come out until 1965. He was a bank robber. He was convicted or robbing three banks; he told some he robbed seventeen. But that was so much Whitey who loved to highlight his criminal life; in fact, he delighted in the publicity he was receiving in the media. He thought of himself, as the writers of one of the books had it, that he was in the front of the line of all the criminals in the United States. Had there been such a line, he surely would have been back around the corner.
It is important to keep Whitey in perspective because as best I can tell his victims were the only people to be compensated by the government for their deaths. John McIntyre's family received 3.1 million dollars from the federal government because it was alleged the FBI was responsible for his murder because Whitey was an FBI informant. The families of other victims likewise benefited. How one thing follows the other is for another discussion.
We know Flemmi was an informant because he admitted it. We know Whitey Bulger and Flemmi were informants because the FBI were required to admit it. But here's the rub – how many of the other victims who were never compensated were murdered by FBI informants because the FBI kept the identity of the informants secret? How many of the persons I named who were worse than Whitey were FBI informants?  Isn't it time we knew and started to apply equal justice to all those murdered by people who were FBI informants or associated with them.