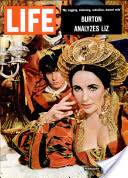 When was the last time you picked up the newspaper or went on line and read about a gangster being gunned down in his car? Over the past fifteen or twenty years do you recall reading about any? I'm sure they must have happened but if anyone remembers them I'd like you to refresh my memory.
When was the last time you read about a criminal gang?  The newspapers at one time would tell us about the Mafia – does it still exist. I read somewhere that it does but how has it remained so mightily invisible. What about gangs from neighborhoods? At one time the criminal gangs were known for the neighborhoods that the came from: the Mullens from Southie – one of the shortest existing gangs; Winter Hill from Somerville; the McLaughlins from Charlestown, the most vicious one of all of them the Roxbury Gang; and, of course, the Patriarca family – a Mafia group with a main office in Boston's North End.
Don't guys get together anymore to do criminal acts? Are they all playing gangster in computer gangs? Has human nature changed so much that gangs are not necessary? What about gangs robbing banks? Or armored car robberies? Things like that seem to have gone out with the advent of the internet.
You've all heard of the Boston gang wars or the Irish gang wars. Dem were da days. Going back and reading about some of the murders during that time shows how different things have become. Frank Salemme would say about that time: "It was kill or be killed." I've done a rough tally of the number of guys and gals murdered during those days. It does not include those who are missing or those whose deaths were not reported like the one I heard about a few years ago when a woman wrote to the blog and suggested Whitey might have murdered her father who was found on the banks of the Neponset River.  I could find out no information on him.
Leaving those aside, there were within a twenty year period from 1956 to 1976 eighty-seven people murdered which can be associated with gangland action. Between Labor Day 1961 and 1971 there were 58 people murdered. In deciding how to write about the Boston gang murders I had to choose a cut off date and an ending date.
Many start with the Labor Day dispute in 1981 between the McLaughlins and McLean gangs. This allows them to call it an Irish gang war. It obscures that less than ten people were murdered as part of that war; what about the other 77 people murdered. I tried to take it back five years earlier because the murders committed then can be traced to people or gangs that were part of the gang wars later.
Another decision is to figure out when to end it. There were murders after 1976 but by that time the gang wars had all but simmered down. We saw in 1980 that the Bulger-Flemmi duo was lying down with the Boston Mafia family under Angiulo in the Lancaster Street garage in Boston's North End, the heart of the Mafia territory. The gang wars, the last one being between Gerry Angiulo and the Angelli gang where Gerry hired the Winter Hill gang like the British hired the Hessians to do its fighting for it, ended in 1974. The next two years saw some wrap up murders but not much after that.
There were eight other murders of note after 1976 but those weren't gang murders. They were the ones committed by Steve Flemmi, John Martorano,  or Whitey Bulger. The last time anyone was  gunned down in public was when Whitey Bulger murdered Brian Halloran and Michael Donohue in 1982.
It is an interesting trip through those twenty years. Two things are clear. It was not an Irish gang war; and, the Mafia was heavily involved in it through its proxies.  Gerry Angiulo the Mafia head who absolutely hated Irish people bragged shortly before the FBI put him out of business how he had wiped out the Irish gangs putting them out of business.