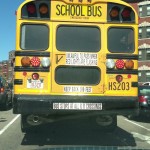 Whitey's first mistake was when he decided not to continue his job as a custodian at the Suffolk Court House. He'll blame John E. Powers for him losing that job but that's a cop out. He could have kept the job but found the lure of easy money too tempting.
Had he stayed as a custodian, he'd now be retired and probably at this moment carrying his beach chair along Day Boulevard looking for a good spot to place it down on Carson Beach. He'd have what is most important to all right thinking people, freedom to come and go as he wants. 
His second biggest mistake will be to take the stand. He now leaves it up to others to tell his story. Sure, he'll write his book but who will care after he testifies.  Only by keeping his secrets and giving them to one of his family to publish could he come out on top. He's let his enemies lure him into a trap by calling him a coward for not taking the stand. He'll show them he's not afraid and will walk into their trap.
We know he is going to testify because he has submitted some of his old photographs as proposed exhibits which make no sense if considered apart from testimony.  The Boston Globe was kind enough to publish them. 
Looking at them it looks like Whitey is going for the dog lover's vote. I don't know whether this is part of his defense blaming the dogs for some of the crimes or not but I do know he feels the dogs are going to play a big role somehow in his case. Maybe he heard one of his guards talk about the dog days of summer and figured that made them relevant.
If the Globe has it correct, 30% of the photographs have animals in them; two holding poodles but the look on his face shows he's not too happy to have them sitting on his lap but what we do for love; then there's one with a black lamb or goat, (I'm not too good at animal identification) and in that picture he looks like he is trying to figure out how it will taste on his plate; one picture shows a smiling Catherine Greig with her poodles;  another is the old one we've seen often of Whitey and Catherine walking with the two poodles between them, both wearing sun glasses to disguise themselves, and the final one an unusual photo of Whitey and Theresa Stanley at the Tower of London holding two canaries – sort of appropriate for the issue of whether Whitey was a canary or not. I did notice the canary in Whitey's hand doesn't trust him, smart canary, because he keeps staring at him. Also the location is where the British used to cut off the heads of people like Anne Boleyn who were imprisoned in the Tower. Whitey must have felt a warm feeling being there.
Another 30% of the photographs show Whitey as a young man: in three of them he is smiling and three he is serious. One of the smiling ones he is with his brother Billy, in two of the serious one's I notice he is wearing what we used to call garrison belts – you could take them off, wrap them around your hand and leave the buckle free a few inches away and use them as weapons – and in the other serious one he is with a man in an air force uniform.
In other photographs in one we see he stood near the Stanley Cup and did not steal it; in another he's sitting next to a priest but doesn't look that happy about it.  We see him in Rio posing above the ocean – which lends an international flavor to his resume.
The remaining show him together with Theresa Stanley; another with another woman when he was  in his early twenties; another shows him wearing a white suit and red tie. He includes individual photographs of Catherine Greig and a dark-haired woman who is a mystery.
There doesn't see to be any pattern to the photographs he selected.  Maybe you can figure out what his plan is?