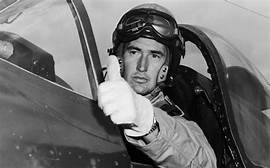 March 2020: Meeting of American Intelligence Officials:
Mr. Q –  Did you see the latest news about the Russians paying the Taliban to murder our soldiers?
Gen. U –    Yes, there's little doubt about it. It's been going on for a bit. I think that what's his name, yes, ah, Mr. Moustache was told about it last year.
Mr. Q –   What did Bolton do about it?
Gem U – Not sure – I think he's busy with other things like writing a book about himself, oh, here's the DNI.
IDN – Good morning gentlemen – no ladies present so I'll leave it there – I have an idea you are all concerned about the verification that the Russians are behind the bounty on American troops – and that's why I called you here today – I need a volunteer to carry a message about this to the president and vice-president. Who will do it? —  Come on, someone gotta volunteer. This is critical information that they should have, so one of you, come on you are all the heads of our intelligence, I need one of you to tell them about it. What about you Mr J?
Mr. J. – not on your life, it's not my department, it's more that the general should do it after all it is the troops who are being murdered. What about it general.
Gen. U – are you referring to me? If you are you've found the wrong guy. Remember what happened to Gen E when he told the president the Russians were bombing hospitals and women and children?
DNI – yeah, that's when he said we shouldn't throw stones and we're no better than the Russians when it comes to bombing hospitals.
Gen U. – yeah, true but that's not even the half of it. He said he didn't want to hear anything about Russia anymore unless it's good news – he doesn't want to be put in a spot of deciding between Americans and Russians – look – I'd like to do it but I'm up for another star and possibly a seat on the Joint Chiefs – I'd like to serve a few more years. You other guys are civilians – it's best you do it.
DNI – what about it? I see General U's point – any of you want to be a sacrificial lamb – this is information the president should know, don't you agree? — – – You are all shaking your heads agreeing but no one wants to tell him —  so what should we do?
Mr. Q – why don't we just bury in it and forget about it – they haven't killed too many of our soldiers so why make it a big deal –  think of it this way – the Russians are wasting money so that's their problem not ours – we'll just buck up our defenses. Can we do that General U?
Gen U – what's that? Sorry, I just nodded off a bit so i missed the question.
Mr. Q – can we leave this with you general – you know – you'll take the steps to keep the troops safe and we'll just go on as if nothing has happened.
Gen U – Absolutely – no use bothering the president about it – he's very busy keeping our troops safe – we'll keep it in house – that's a great idea.
Mr. J – What if it leaks out? The president will be irate. What will we say?
DNI – don't worry, the president talks to Putin every day just about so he won't care that he wasn't briefed – come to think of it, he'll like that because he can tell the truth and say he never heard of it and we'll back him up.
Mr. Q – I don't know about that – he doesn't like to tell the truth.
DNI – in this case he won't mind. Oh, and if it comes out we'll say whoever leaked it destroyed our investigation of it.
Gen U – what investigation
DNI – there isn't one but we'll say there is just to switch the subject. – All right, now that we've resolved that the next big matter is what are we having for lunch